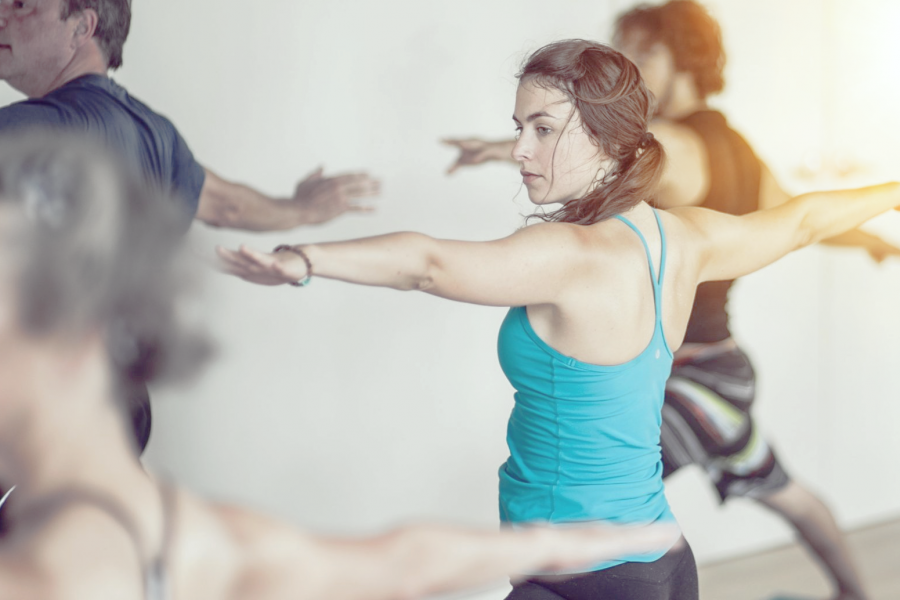 North Delta's Premier Destination for Non-Heated Yoga, Barre, Fusion,and Dance Fitness is waiting for you! Whether you're a seasoned pro or just starting out, we've got you covered with all-access passes to both our in-studio and virtual classes. Don't be fooled by the humble exterior, step inside and be wowed… Read More
Clear your schedules and get ready because Sweet Serenity Yoga is teaming up with The North Delta Artisan & Gift Market for a  Pop-up shop on April 16 from 1:30-4:30pm!
We've got a fantastic lineup of items from a variety of talented vendors selling everything from hand-crafted jewelry to handmade pottery. And as if that wasn't enough, our favourite bakery, How Sweet It is Cakes, will be there too with their drool-worthy treats!
And the best part? Entry is by donation, so you can get your shopping fix guilt-free while supporting local. So mark your calendars and join us for a day of community, supporting local, and indulging in some sweet treats.
Can't wait to see you there!
Community-Focused Yoga and Fitness Studio for Delta and Surrey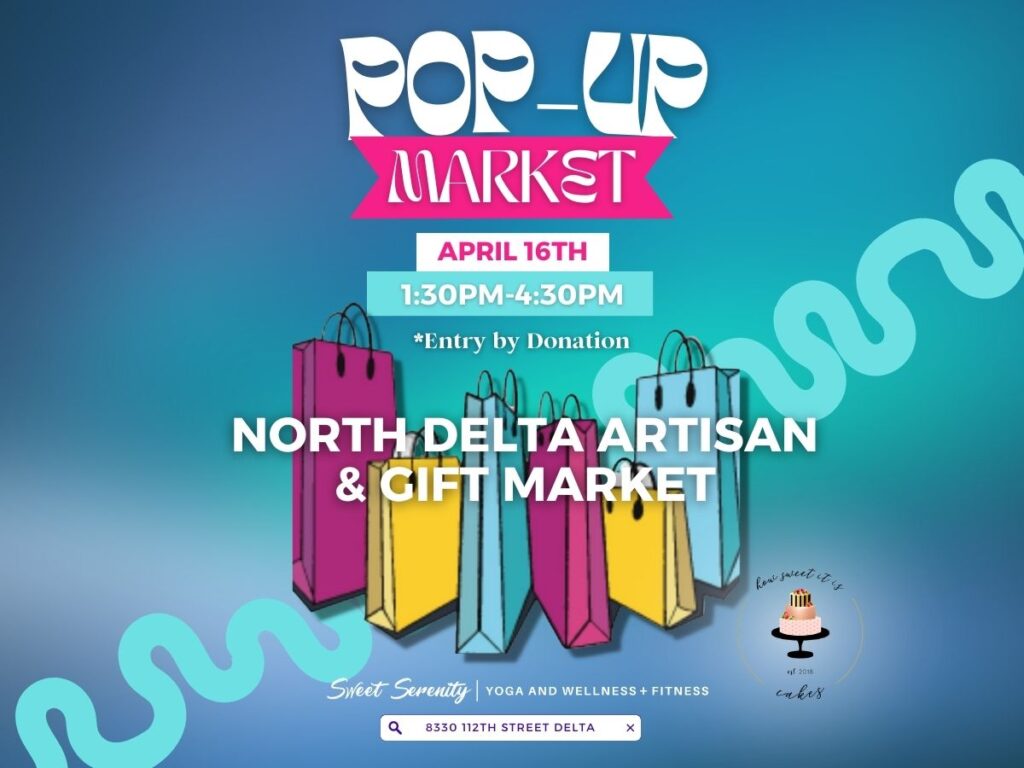 Workshops, Events & Private Lessons
Thoughtfully created workshop-style classes that allow deeper exploration into topics that intrigue you. From Malas & Crafts to Pain Management & Meditation, our skilled community of teachers offers a fun and inclusive environment to submerge yourself in topics that spark your creativity and interest.
Private sessions at an affordable rate! This is your best option for honing in on specific areas of importance to you. From weight loss, stress reduction, flexibility, fitness, and anything in between. Our specialist Yoga Instructors and Personal Trainers from Delta and Surrey are here to support you in your journey to wellness.
Read more about workshops and personalized one-on-one sessions…
Nourish Your DiVine
Your age? Your gender? Your fitness level?
Does. Not. Matter.
Our commUNITY is for everyBODY
Take your first #smallstep towards your #biggoals
Get Fit and Have Fun – North Delta's Premier Destination for Non-Heated Yoga, Barre, Fusion, and Dance Fitness awaits you!
Meet Our Remarkable Team!
At Sweet Serenity Yoga we believe that Yoga is all about community. We're here to support you and get you out of your comfort zone so you can grow!
Introducing – Serenity Wellness Collective
We have expanded our team and therefore, our wellness offerings and want to celebrate with discounts on services!
This is your invitation/opportunity to submerge yourself into a deeper exploration of topics that intrigue you. Yoga Therapy and Reiki Energy Healing are two modalities that our skilled community of practitioners offers in a fun and inclusive environment.
Well Known Yoga Classes in Delta and Surrey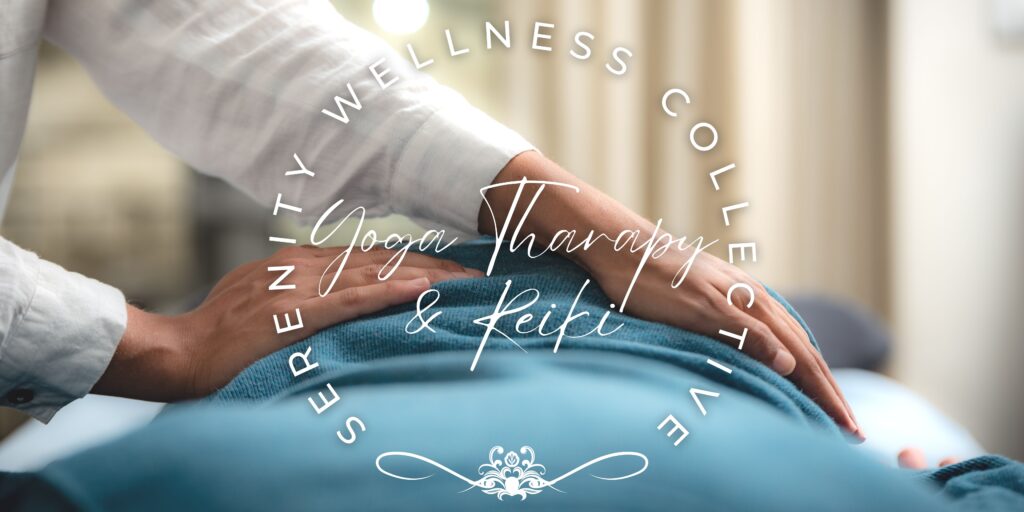 We Have a Free App!
Download the Sweet Serenity Yoga and Wellness App for FREE today to plan and schedule your classes! From this mobile App you can view class schedules, sign-up for classes, view ongoing promotions, as well as view the studio's location and contact information. You can also click through to our social pages! Optimize your time and maximize the convenience of signing up for classes from your device!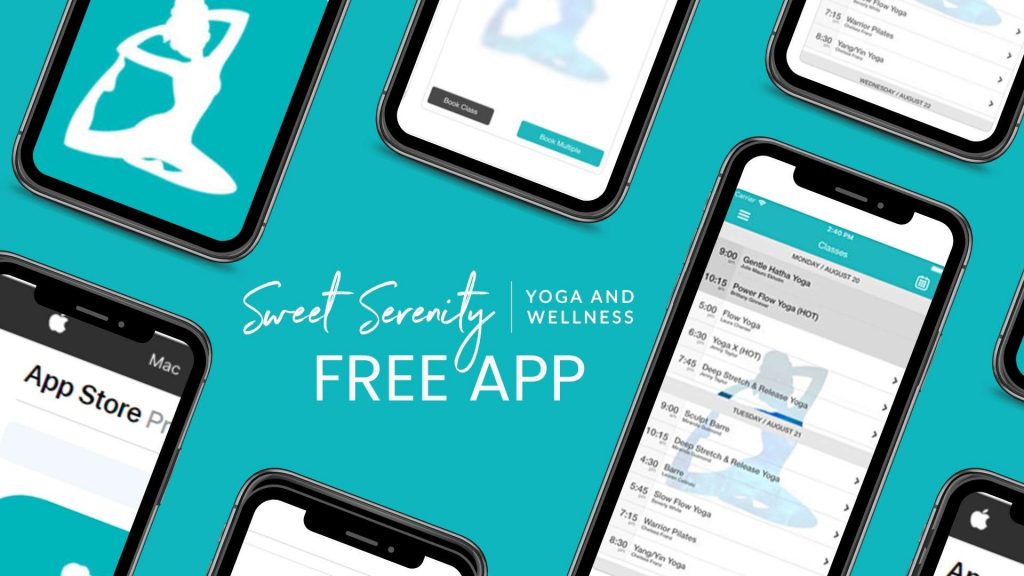 Blog & Updates
Find out all the goings-on at Sweet Serenity and learn from our informative blog articles!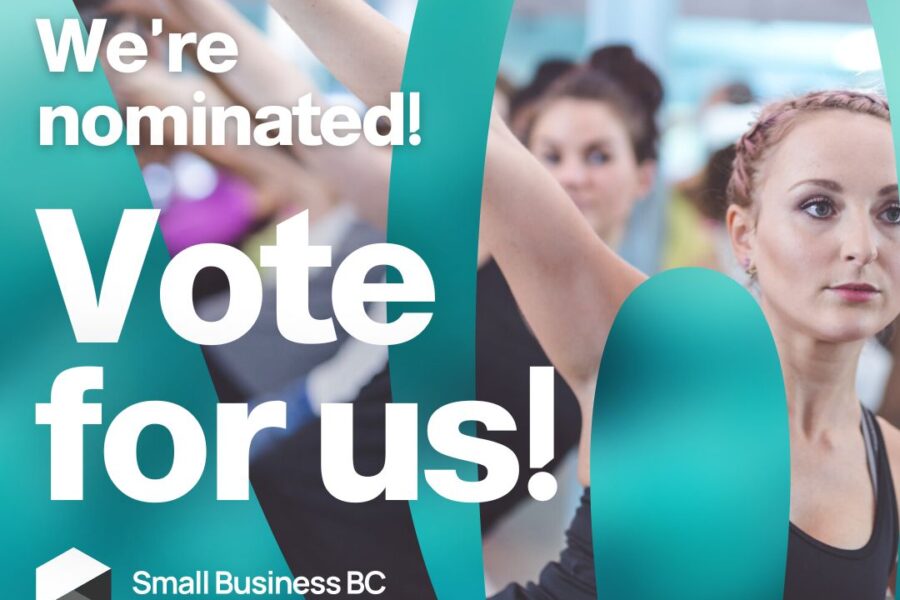 We may be late to the Party… But that's ok! Someone from our incredible community JUST nominated us in the20th Annual Small Business BC Awards! Voting closes March 10th! It's a big deal, with over $40,000 in prizes up for grabs! And guess what? Sweet Serenity Yoga and Wellness has… Read More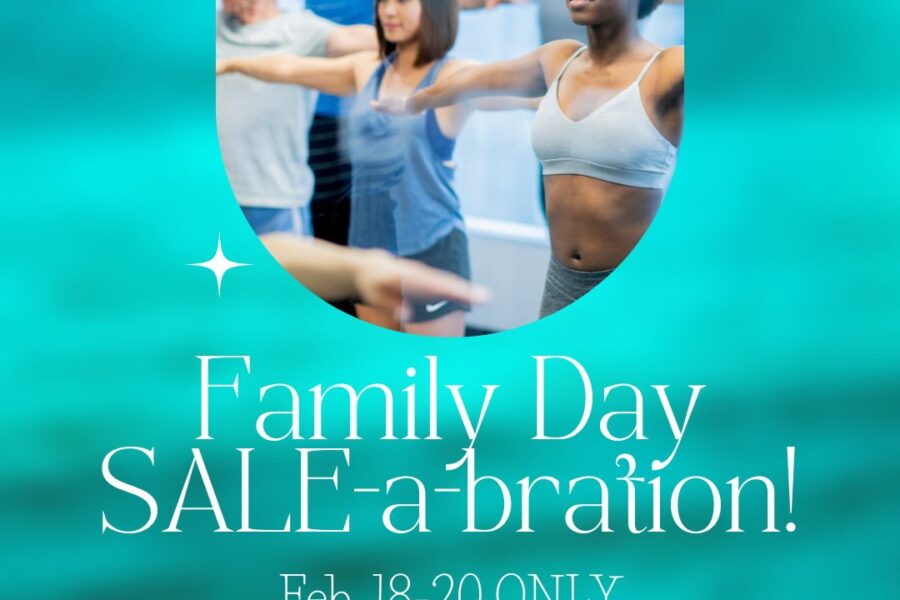 Get ready to bond, sweat, and move together with our Family Day SALE! February 18-20th Treat yourself, your family, and your friends, and let's get moving! From our family to yours, we want to extend the opportunity for you to move your body with those you care about most and… Read More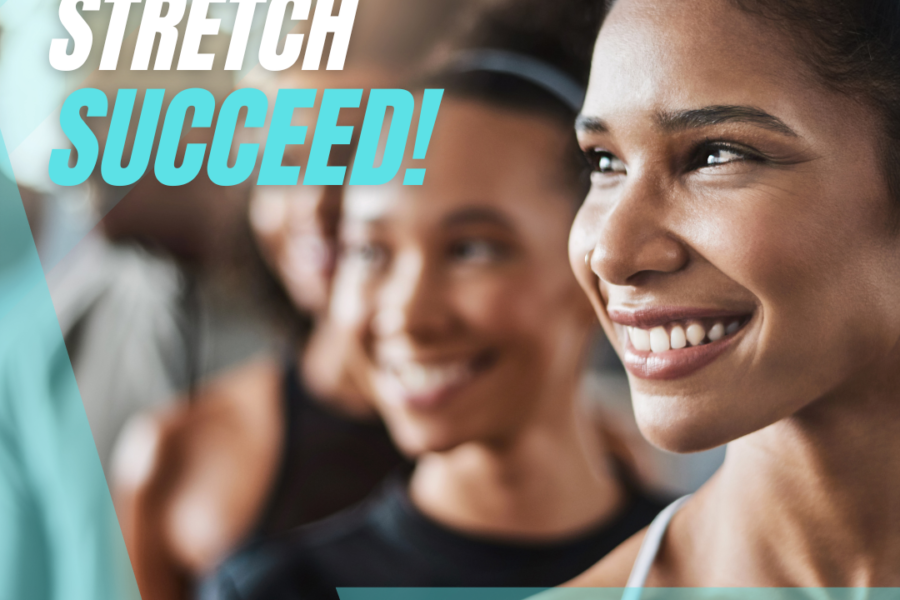 February is about to get Fierce! This month, we're offering up some incredible prizes during our February challenge! But it's not just about winning, it's about improving your self-care game, and having a blast doing it! Here's the scoop: Attend as many classes as you can between February 1st- 28th… Read More