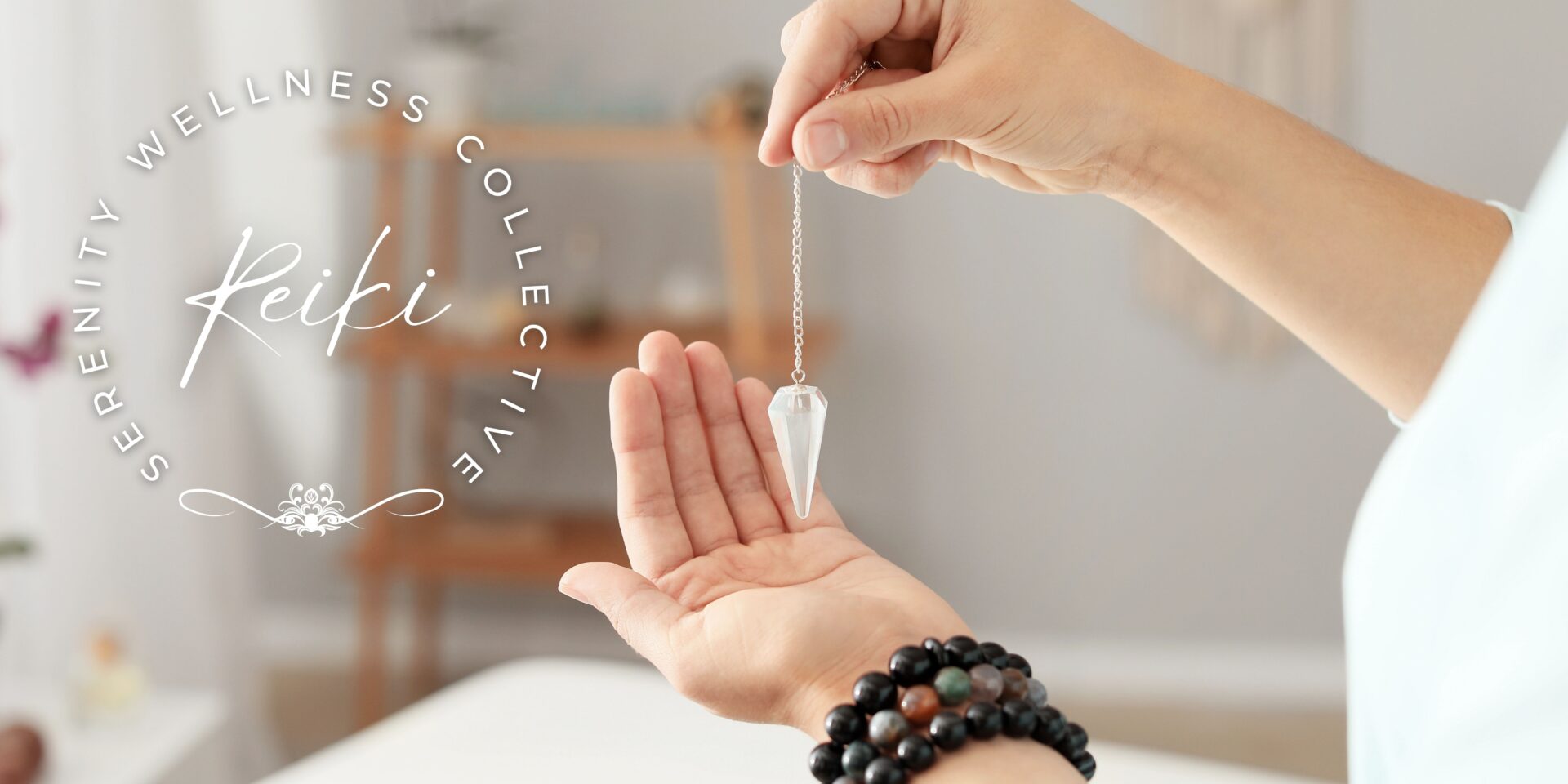 ---
Serenity Wellness Collective – Reiki
Reiki is an ancient healing modality from Japan that balances and recalibrates mind, body, and spirit. This system works by directing healing "ki", or universal life force energy, throughout the body via the 7 main energy centers, or "chakras".
Throughout our lives, we accumulate scars in our energy bodies due to physical injury, emotional trauma, and chronic stress or illness. Reiki works on a holistic level to balance the energy centers, therefore restoring the body's natural state of vibrant health and well-being.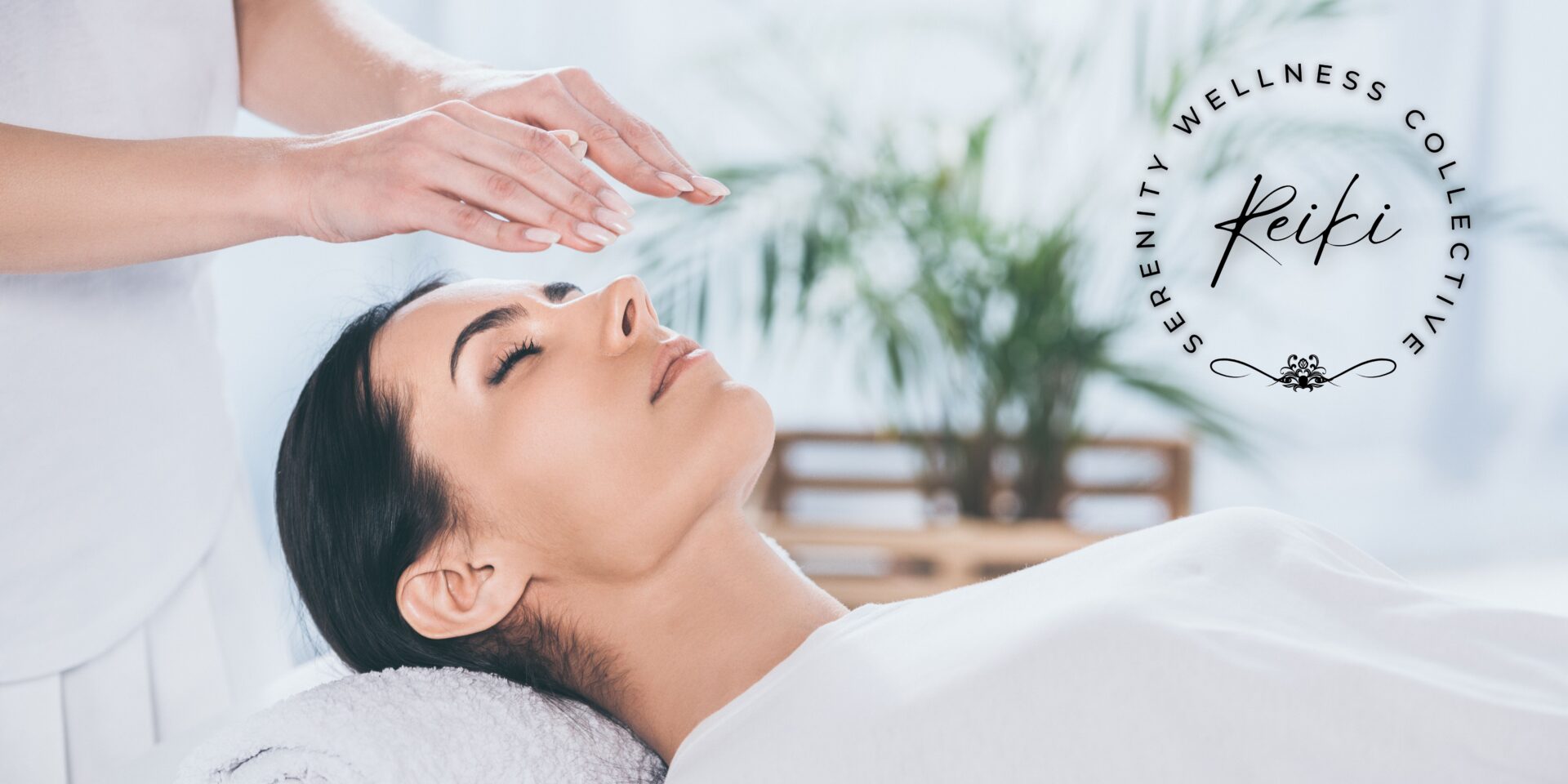 ---
What to expect
Each session begins with the opportunity for the client to express any needs or ask questions, followed by a few minutes of breathwork and visualization. This creates a grounding space for clients to relax and feel at ease, therefore calming the nervous system and bringing them into a state of receptivity.
Most of the healing takes place with hands hovering over specific energy centers, and the session may also include some very gentle hands-on work. Your practitioner will be guided and direct the flow of energy throughout the client's body, ultimately it is the self-healing capacity of the client's own body that enables the healing.
During a session, clients lie on a massage table, fully clothed, so comfortable clothing is ideal. It's typical for clients to feel the energy moving through them with some sensations such as warmth, coolness, or tingling. Most feel relaxed and vibrant after a session, although some people may need extra rest as their mind and body adjust to their new frequency. *You may want to set some intentions as to what you're ready to call into your life. Approach your session with an open mind and trust your journey.
Everyone's experience is different, but most tend to feel a deep sense of relaxation, leaving them feeling renewed, restored, and ready to float home!
"Many who have received Reiki say that a treatment feels like 'a wonderful glowing radiance' or 'warmth that flows through and around' them, inducing feelings of calm, peace, and improved focus". – Jenine
Upon request, we will complete the session with an oracle card reading for intuitive guidance.
Each subsequent session is one hour, and the number of sessions is completely up to the client. One session is great for an overall energetic tune-up, however, if there is a specific health concern, a group of sessions is recommended.
Initial Treatment: 90min – $125+tax
Subsequent Visit: 60min – $100+tax
3 Session Pack: 1 x Initial 90minute + 2 x 60min follow-ups – $300+tax
---
---
Jenine is the owner and operator of Sweet Serenity Yoga and Wellness. Her training in a variety of healing modalities, along with her warm sense of humor, extensive life experience, and sincere passion to serve and empower others creates a truly one-of-a-kind experience.
She offers her clients a space to find relaxation, serenity, new-found insights, a deeper connection to the self and source. She encourages her clients to be empowered in their life and develop a spiritual routine that brings that sense of peace, relaxation, self-love, and connection they experience in her studio into their everyday lives.
Her work is focused on empowering all people to be active participants in their own well-being.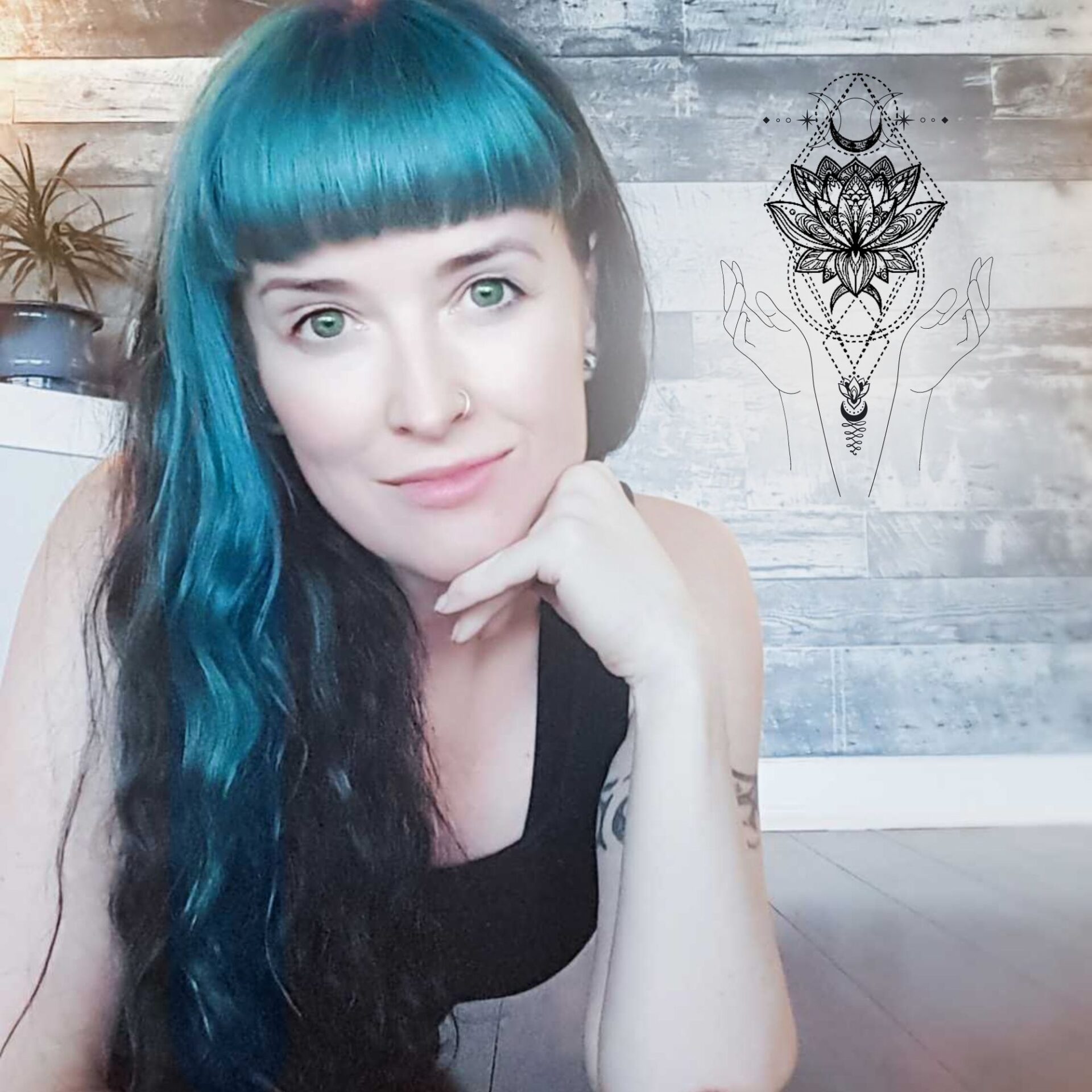 ---
Afa is a Usui Reiki practitioner with a passion for healing. Her journey as a practitioner began with reiki, years before becoming a yoga instructor. She was instantly drawn to reiki as a healing modality, knowing how impactful it is to heal the spiritual, energetic, and emotional bodies, not just the physical. Using intuitive methods, she is able to connect with chakras and direct energy to where it's needed the most. Her superpower is her ability to hold a safe space for clients while building deep, meaningful connections. She believes that all humans have the gift of energy healing, and loves to empower others to tap into their own natural abilities.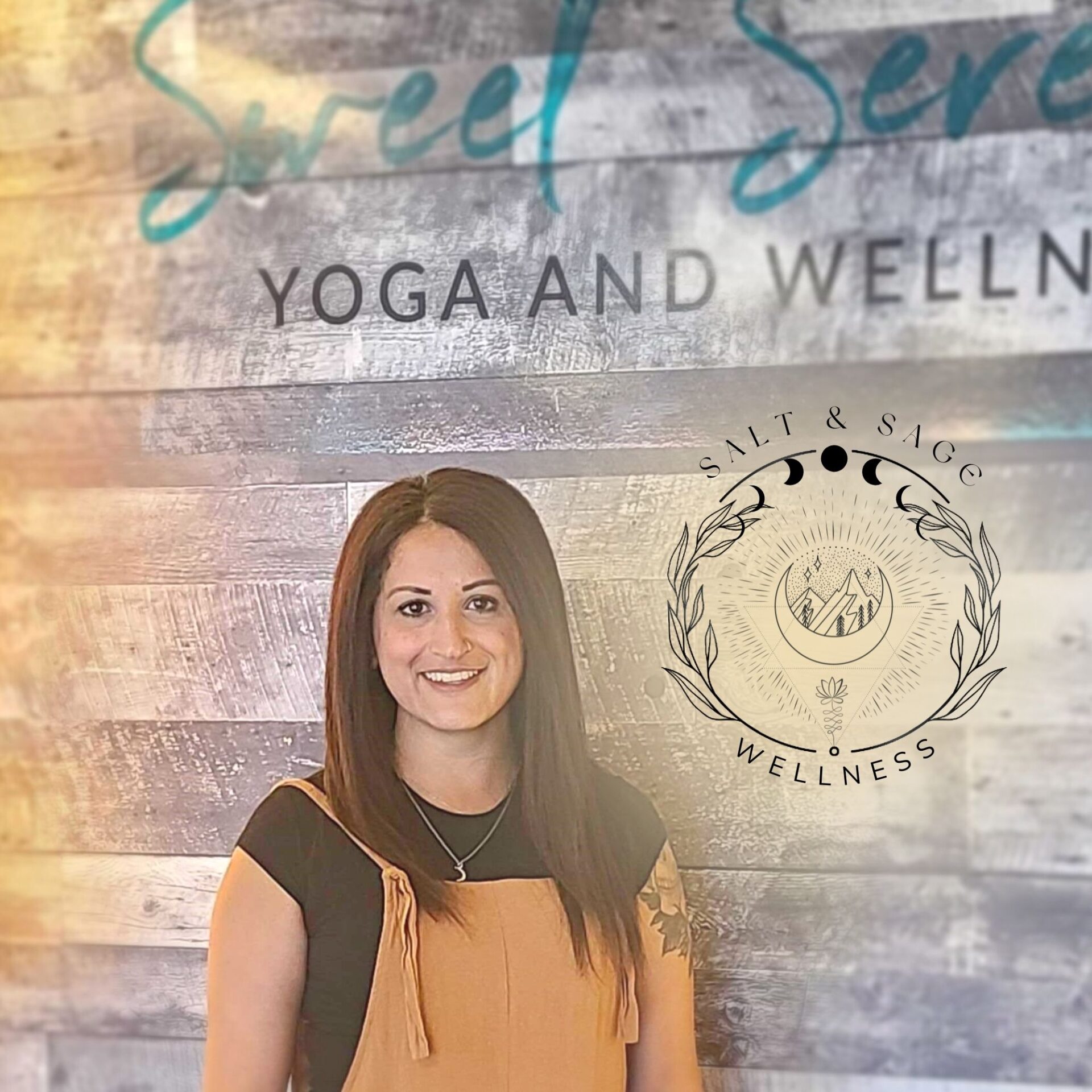 ---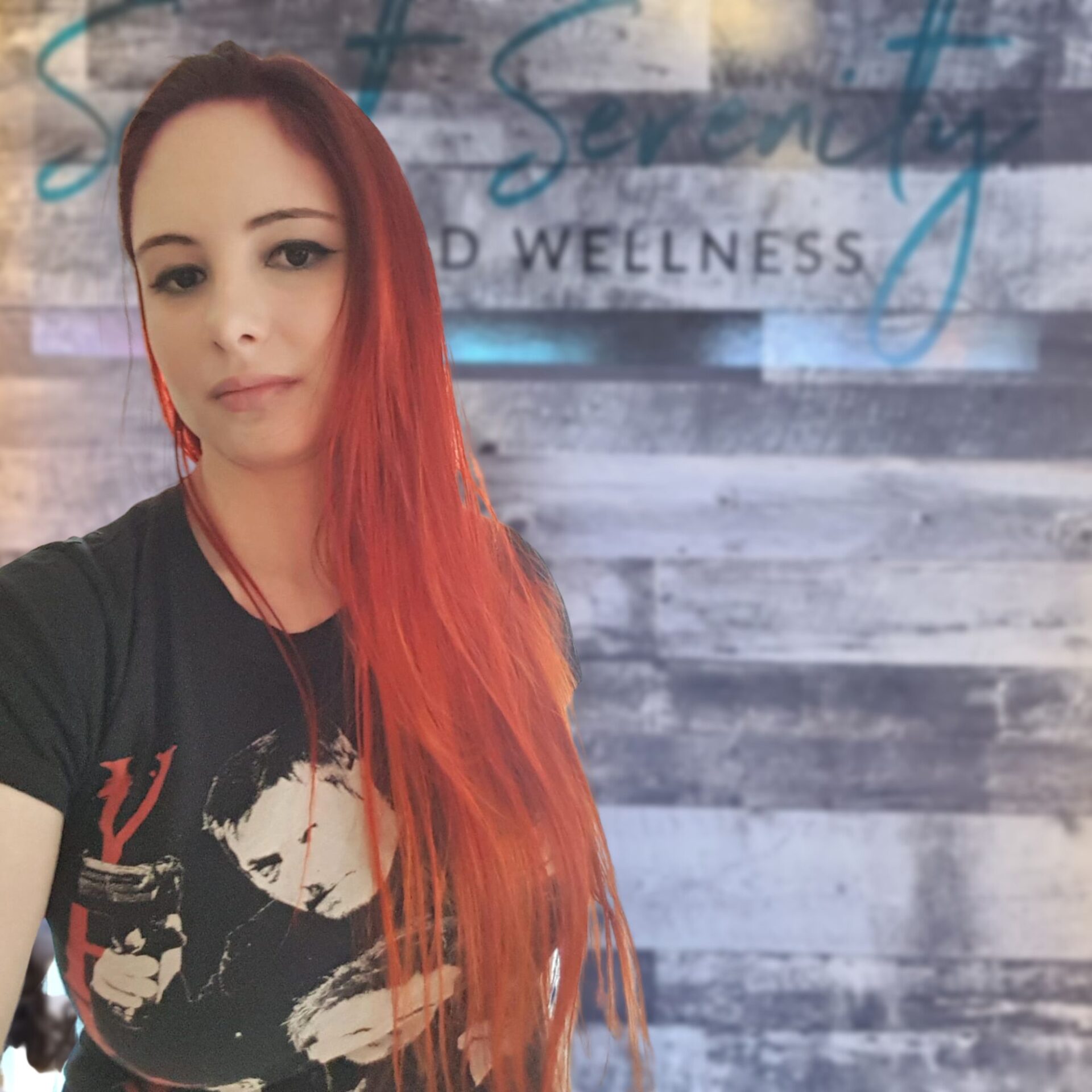 Jackie is a Reiki Practitioner trained at Sweet Serenity. An old soul with a unique perspective, Jackie's focus is on aligning mind, body, and soul while integrating intentional living. Using connection, reciprocal resonance, and directing energy, she helps to listen to what your body and intuition are saying. Whether you come in with a specific problem in mind, a longer-term goal to work on, or just the desire to care for yourself as you are in the moment; Jackie is delighted to offer a sounding board, an outside perspective, and to help by directing energetic flow and reflection. Come try it out, let's learn and explore together.
---
Amanda is a Holy Fire III Reiki Master Practitioner. Her main life purpose is to assist in healing and caring for others. From a child, Amanda has displayed many intuitive gifts and has developed them further in her adult life.
Amanda grew up in a very multicultural environment with best friends from many different cultures. The love and caring they freely shared within this community changed her in profound ways.
In 2016 Amanda injured herself, breaking her left heel. She was drawn to try Reiki and it guided her to heal herself. Energized by her own successful healing, she started assisting friends and family with anything that was ailing them whether it be physical illness, pain, or mental or emotional issues.
Her success at helping others led her on a path of wanting to assist and heal as many people as possible.
Amanda, blessed with her intuitive gifts and Reiki can quickly connect with each client's needs. Treatments are gentle and can be touch or non-touch. Her heart-centered approach and sharing of these Reiki Life Principles help to quickly bring the whole body back into balance.