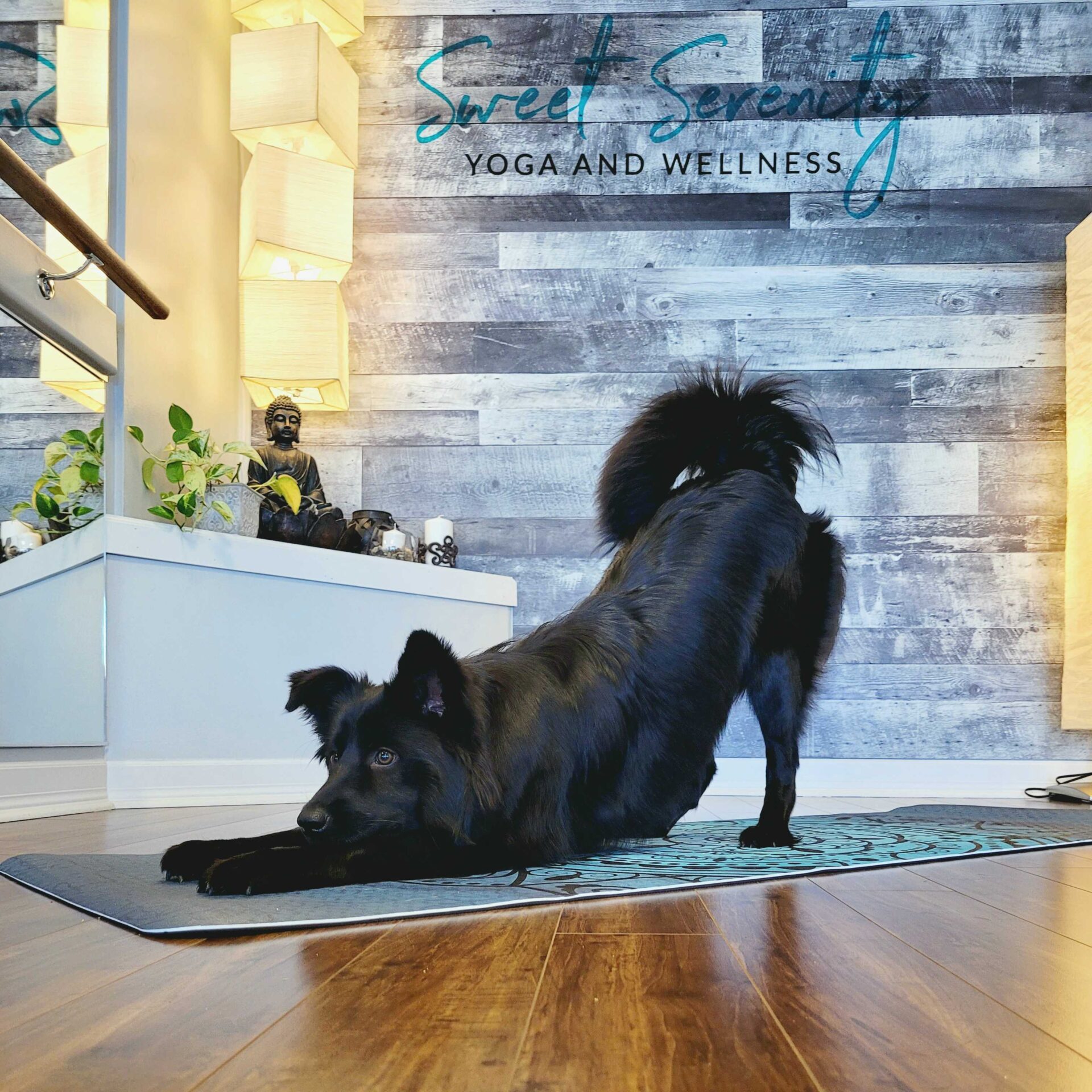 I have always loved animals since I can remember but never really knew how I could get involved to the extent that I felt like I was making a difference.
But, since becoming a business owner at @sweetserenityyoga I have found ways to actually be helpful to my community animal shelter and local sanctuary.
I found myself in a position to host things like cat yoga to raise funds for the Delta Community Animal Shelter on numerous occasions (pre-covid) and thankfully raising thousands of dollars in the process!
Most recently, over the past year, I've befriended Maggie at Perfect Pastures Animal Sanctuary who has become like family to me and is by far the most hard-working, overly generous exceptional woman I've ever had the pleasure of knowing. And through this relationship, I have found my "soul's purpose" and become a committed, hands-on, tires on the ground, rescue advocate in my "spare time".
I love that I can help people to recenter, reground, and give themselves the chance to recover from whatever ails them, mentally or physically, gently and in their own time… My "soul's calling".
But, I have to say the cherry on top for me is that my rock bottom was the catalyst that created that space and therefore opened up the opportunity for me to help animals as well, many of which have gone on to their furever homes with friends, family or studio clients!
The universe works in mysterious ways! What is your soul calling for?
A bit about the sanctuary…
Perfect Pastures Animal Sanctuary is a Nonprofit Organization – Community Animal Rescue service. located in Delta BC rescues all kinds of animals from Dogs to Goats and gives them the opportunity for a happy and healthy life. They also collect and ship quality animal rescue food to our Northern BC communities.