Unwind, Release, and Renew
A Candlelit Journey of Sound, Breath, and Bliss
Join us in a nurturing and serene space as we embark on a journey of release and relaxation.
In this candlelit session, we'll harmonize the incredible healing potential through soothing movements, meditation, and the mesmerizing world of sound to help you shed the weight of tension and stress.
At its core, this experience is about honouring the wisdom of your body and embracing your innate capacity for self-healing. As a special offering, you have the option to explore the gentle realm of "Forest Medicine" by micro-dosing psilocybin (included in the event cost). Microdosing psilocybin is a subtle and gentle practice involving only a fraction of a standard dose. This sub-perceptual dose is substantially below a psychedelic journey, ensuring your experience remains peaceful and grounded.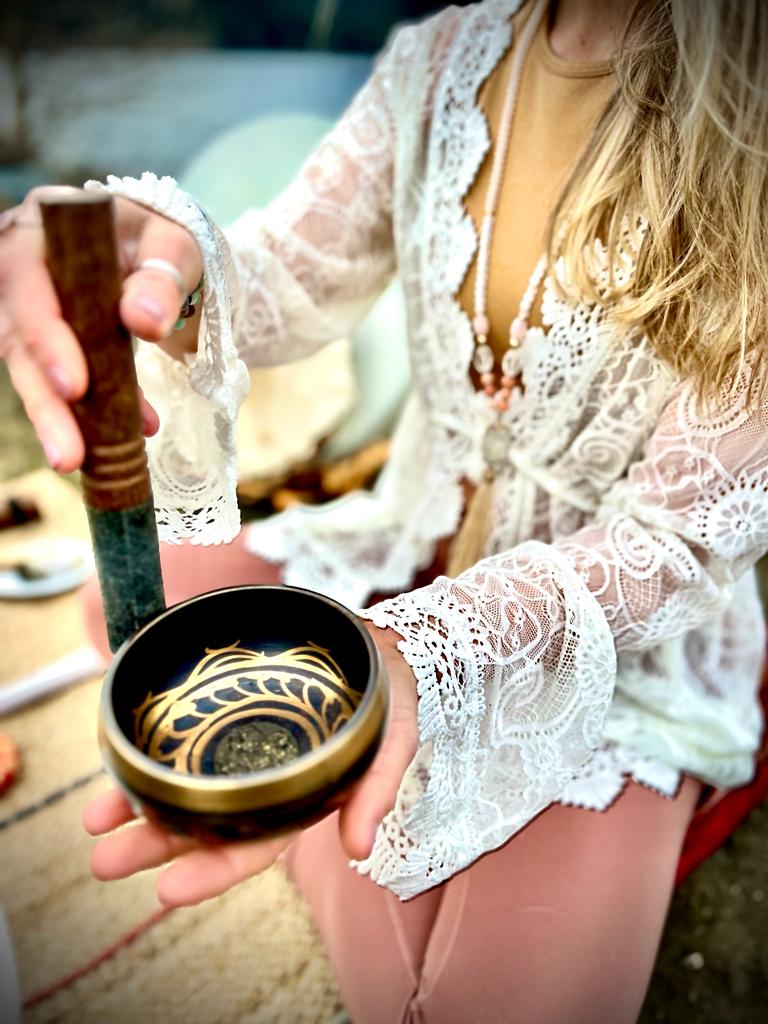 Embrace this opportunity to journey within, release your burdens, and cultivate a profound sense of peace and well-being in a nurturing, supportive environment. Your path to relaxation and self-discovery starts here!
Date: Saturday January 27th
Time: 7:00pm-9:00pm
Investment:
---
Carlee Costello is a counsellor, yoga teacher and sound healing practitioner. Her love of supporting others has inspired her nearly 20 years of work in the mental health field. Carlee has provided counselling and yoga to women, children, youth and families in non-profit organizations, schools, communities, and residential and private settings. Through personal and professional experience, she understands the importance of each step in an individual's 'Soul Journey'. Her ongoing personal exploration and work with the breath, yoga, sound and plant medicine allows Carlee to truly understand the impact each of these profound practices has in supporting overall physical, mental and emotional health. She is living her Dharma as she shares these healing modalities with others in fun and unique ways while healing physically and emotionally.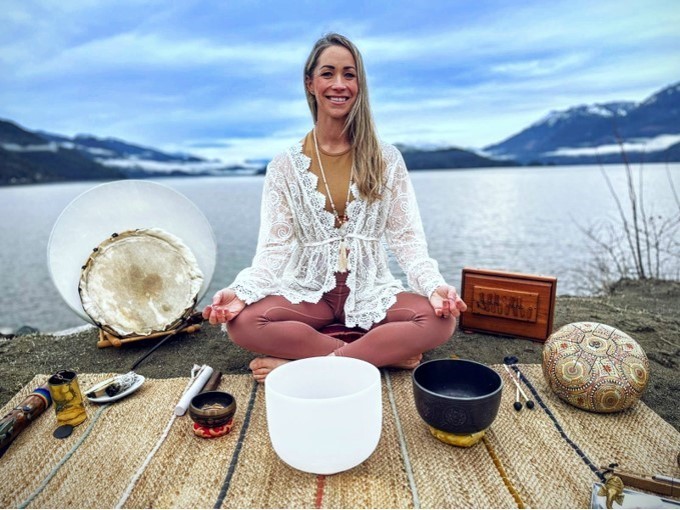 Follow Carlee on Instagram @nurturedbynatureyogaandsound and facebook @ facebook.com/nurturedbynatureyogaandsound