Are you ready for the
opportunity of a lifetime?
---
My dear friends, it's time to mark your calendars and pack your bags because you are officially INVITED to the ultimate women's retreat in Bali!
From May 15th to 21st, 2023, join Julia on the island of the gods for a week of movement, magic, and heart-opening experiences. Imagine immersing yourself in the beauty and culture of Bali, deepening your connection with nature, and bonding with other like-minded women.
Words cannot fully capture the magic and natural beauty of this island, but trust me when I say, we will be at the very heart of it all. Surrounded by lush gardens and rice fields, we will be staying in a unique and stunning oasis, not far from the center of Ubud.
Here's what's included:
6 nights/7 days in a stunning location surrounded by lush gardens + rice fields
A variety of daily morning + evening practices including flow + restorative yoga, breathwork, sound healing, group Reiki healing, transformative group coaching + workshops
Daily organic vegetarian brunch + dinner
Unlimited herbal teas + mineral water
Balinese Massage w/ body scrub + flower bath
Howling at the Moon ~ a new moon song circle
Waterfall excursion and a visit to a sacred water purification temple
A group sunset walk at Campuhan Ridge
A day trip to Uluwatu to visit the beach + the Istana Spa (saunas, cold plunge + hot tub, set to an awe-inspiring backdrop of clifftop ocean views), topped off with a delicious sunset dinner at one of my favorite spots.
Don't miss out on this once-in-a-lifetime opportunity to reconnect with yourself, nature and other like-minded women. See you in Bali!
---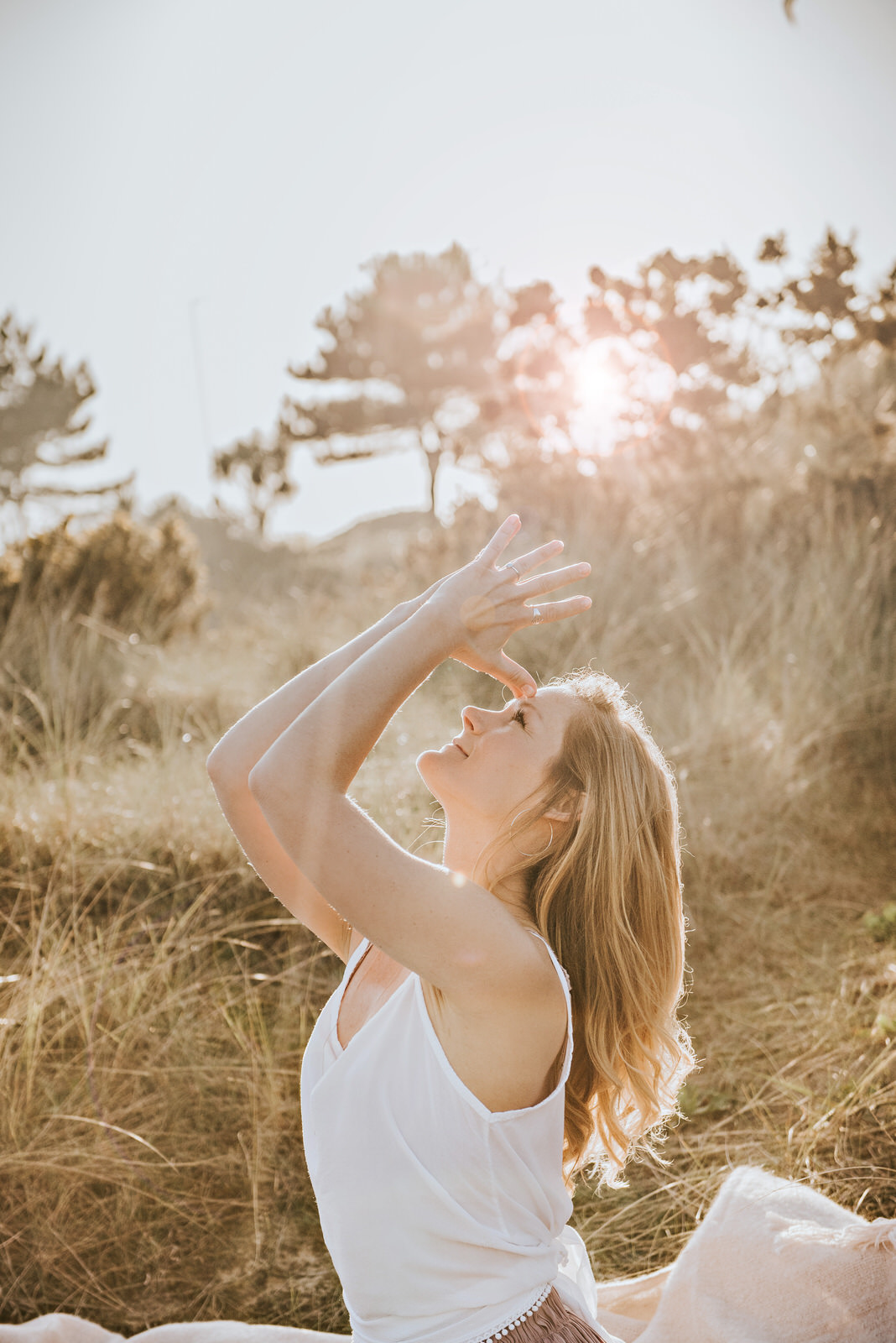 Julia Cobban
I'm a Woman's Coach, Yogini + Reiki Master.
I help women build self-confidence and activate their magnetic power to attract the love + life they desire.
Working with my clients, I call on 13 years of experience in the wellness space, using a blend of coaching, mentoring, educating, and healing work to access deeper levels, initiate breakthroughs, and create long-lasting transformation.
---