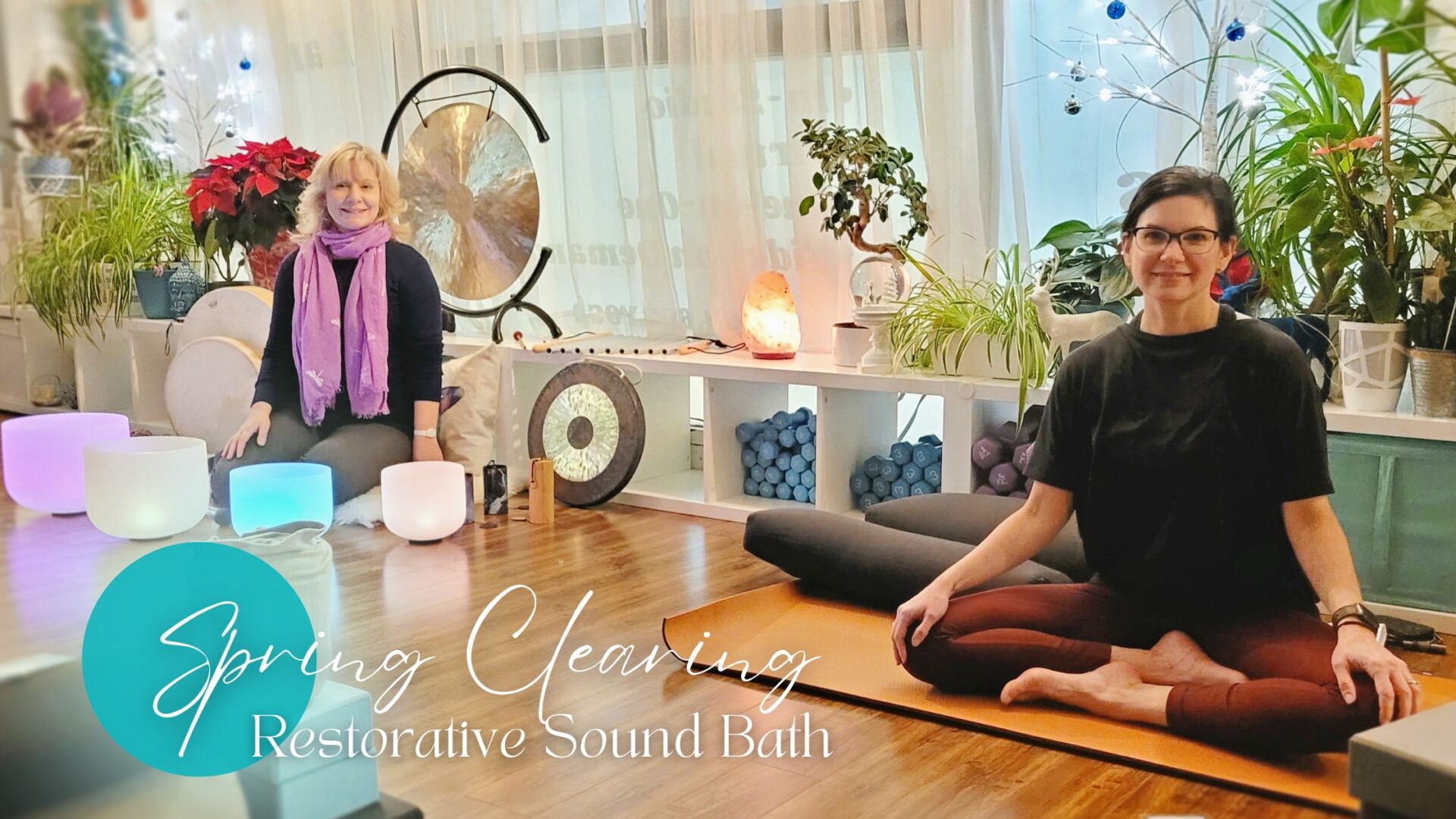 Spring Clearing Restorative Yoga Sound Bath with aromatherapy
Shed the heaviness of winter, and put some 'spring' in your step with this restorative yoga & aromatherapy sound bath. You will emerge feeling lighter and brighter!
Join senior yoga instructor Kerri and certified sound healer Annyse to gather in community, and nurture the inner garden of your heart in a guided exploration that will have you relaxing in delicious restorative yoga poses, breathwork, meditation & aromatherapy while being bathed in an immersive sound bath with ethereal crystal bowls, soft chimes, earthy drums, entrancing gongs and more.
This soothing pairing will help cleanse & balance your chakras, move stagnant & stuck energy, calm the nervous system, release stress, and plant the seed for what you wish to manifest for spring and beyond.
*What to bring: a yoga mat, an eye pillow or a hand towel to cover your eyes & water. All other yoga props are provided.
Date: Friday, March 31st
Time: 7:00pm-9:00pm
Investment:

Earlybird $60+tax (until March 5th)
Regular price $70+tax
---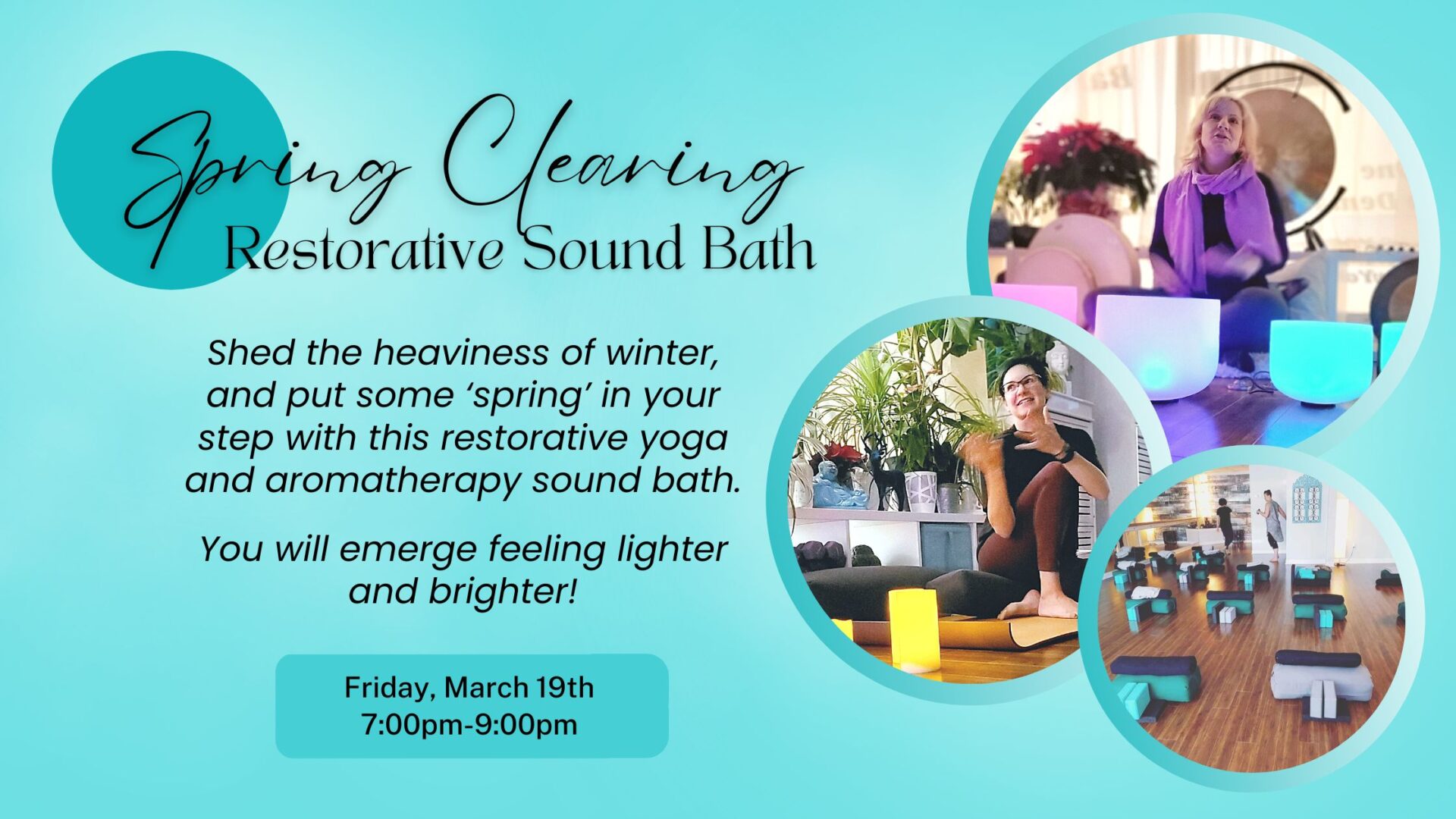 ---
About our Facilitators



Kerri is a 550hr certified yoga instructor with over a decade of teaching experience. She discovered yoga in 2006 and found it helped with her chronic back pain, work/life balance, and healing from loss and PTSD. Kerri is passionate about supporting students' healing and is currently in practicum to become a Certified Yoga Therapist. She holds specialized training in Therapeutic Yoga for Chronic Pain, advanced assessment and treatment for functional movement, and is a certified Trauma-Informed yoga instructor. Kerri's approach to teaching empowers students to explore their practice with curiosity and compassion.






Annyse is a long-time dancer, wellness instructor and certified sound healer who knows the power and medicine that movement, sound, drumming and other wellness rituals can inspire. She holds nurturing community events which allow individuals to dive deep with space to also enjoy themselves; a perfect recipe for expansion! Annyse looks forward to connecting with you at her next event. All you need to do is show up as your unapologetic self and allow the magic to unfold.