A 4-week registered series exploring tools & techniques to start changing your pain!
💠 Who: For people living with persistent pain, who want to learn how therapeutic yoga can help change their pain.
💠 Time: Wednesdays 6:15pm- 7:15pm
💠 Dates: Oct 5, 12, 19, 26
💠 Cost: $110+tax
💠 Where: Sweet Serenity Yoga and Wellness – 8330 112th Street Delta
Topics that will be explored in the 4-week series:
– Community & Connection
– The science of pain
– Awareness and embodiment techniques
– Regulation practices for the nervous system
– PCA movement guidelines to support improved mobility and strength
Pain is a human experience. Pain is also complex and unique to each person. This workshop series welcomes all who wish to learn more about changing pain. No previous experience with yoga or movement required. Each person will be met where they are.
**Participants in this series will receive a 10% off promo code for their first Private Pain Care Yoga or 15% off a 3-session pack with Kerri.
---
FREE Pain Care Yoga Info Session:
If you would like to learn more about this 4-week introductory Pain Care Yoga series, sign up for our free info session on September 21 st at 6:15pm. Meet Kerri, learn more about the series, ask questions and explore a short practice. This session can be attended on zoom or in person. All who register will be sent a recording of the info session.
---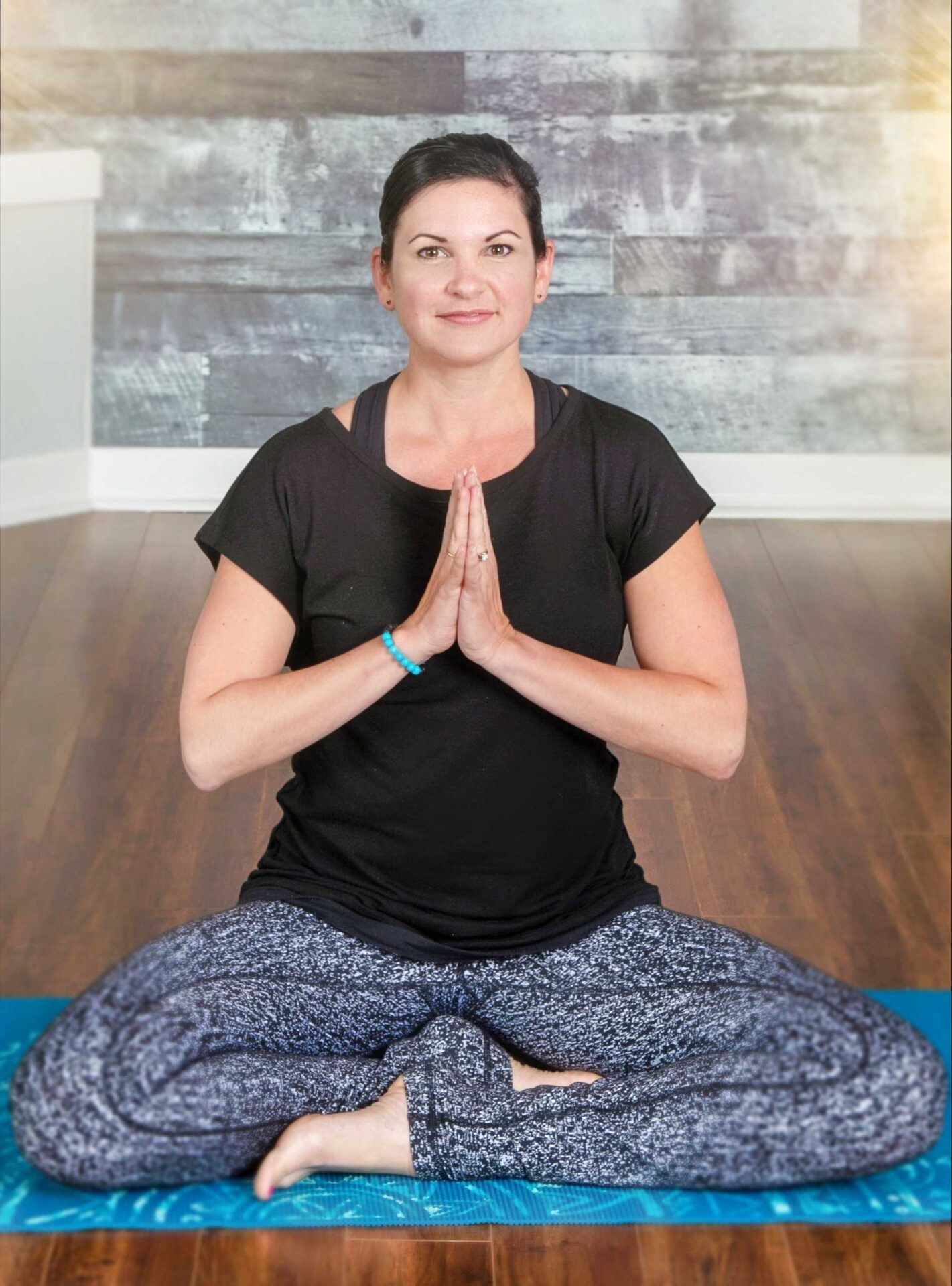 Kerri was introduced to yoga in 2006 and quickly began to see the benefits of yoga, reducing years of chronic back pain and inspiring more work/life balance.

Yoga has supported her through many life challenges, including loss and PTSD, and her personal practice continues to heal her heart.
Kerri is a 550hr certified instructor (Yyoga Teachers College), with over a decade of teaching experience. She is passionate about supporting students' healing through yoga and is currently in practicum to become a Certified Yoga Therapist (C-IAYT) with Inner Peace Yoga Therapy. Kerri holds specialized training and certification in Therapeutic Yoga for Chronic Pain for both individuals and groups (Pain Care Aware), certification in advanced assessment and treatment for functional movement (Functional Yoga Therapy), and is a certified Trauma-Informed yoga instructor (Langara College). Kerri believes that yoga should be accessible to everyone, and empowers students to explore their practice with curiosity and compassion, connecting with themselves to uncover more peace and ease on and off their mat.

Her relatability and sense of humor provide a comfortable, safe space for students and clients of all levels and backgrounds.