Join Our Exciting and One-of-a-Kind Yoga Teacher Training with the final module on Retreat in beautiful Southern India!
Are you ready to unlock your inner yogi and experience a transformation like no other? Look no further! Our highly individualized training program, backed by over 18 years of proven effectiveness, is here to guide you on an incredible journey towards becoming a 200hr Registered Yoga Alliance Teacher.
---
🌈 Why Choose Us?
Our program is all about embracing the philosophy of Yoga, where we infuse fun, creativity, and inclusivity into every aspect. Rooted in the Lila Yoga tradition, yoga practice is more than physical exercise—it's a beautiful dance of cosmic energy that impacts both our practice and our lives. With Lila Yoga, we take a holistic approach, allowing you to customize your practice to suit your unique needs. Get ready to align your body, breath, energy, and intentions while exploring the depths of classical yoga philosophy, postures, and discovering the profound transformative practices of pranayama (yogic breathing) and meditation and much more!

📚 What's Included?
When you sign up, you'll gain access to an array of incredible resources, including Erica Kaufman's latest edition of the 300-page Lila Yoga Teacher Training manual (valued at $195). Dive deeper into your studies with Erica's fully illustrated Lila Yoga Sun Salutation Book and video, filmed in the serene setting of Rishikesh, India, on the enchanting banks of the Ganges River.

🌍 The Retreat of a Lifetime in Chennai, India!
Imagine immersing yourself in the vibrant culture and spirituality of India. As part of our program, you'll have the opportunity to join us on an unforgettable retreat in Chennai, India. Picture yourself spending new year's indulging in a rooftop dinner, dancing Bollywood style, and gathering in a circle to set intentions for the coming year. This retreat will be a magical experience you won't want to miss!
*Retreat available to non-YYT participants for $2500 + Airfare

💃 Fun, Inclusive, and Engaging!
We understand that everyone's journey is unique, which is why our program caters to all levels. Whether you dream of teaching yoga or simply want to take your practice to new heights, our Lila Yoga Teacher Training is designed with you in mind. Throughout the program, you'll be guided by master teacher Erica Rachel Kaufman, E-RYT500 (one of the founding members of Yoga Alliance) and her colleagues in India from the Krishnamacharya Yoga Mandiram. Plus, we'll equip you with the skills you need to confidently teach yoga online—perfect for the modern world!

🎁 Special Early Bird Offer!
Sign up before June 31st, 2023, to enjoy our amazing early bird perks! Save $303 off the Lila Yoga Teacher Training, receive a free SSYW T-Shirt, and get a 5-class pack for yourself or a friend to SSYW – Total SAVINGS of over $400!

---
💰 Investment
Hybrid In-Studio & Online 200 HR LYTT: $3333+tax CAD (includes all classes, lectures, online studies, and access to the 300-page textbook—with a major discount for the India Retreat Module). Sign up before June 31st, 2023 and only pay $3030+tax CAD!
India Retreat: $1800+tax CAD (*All Inclusive Excluding Airfare, and minimal costs for some meals) December 28 th 2023-Janaury 8th 2024

⏰ Supportive Schedule and Community.
Our modular schedule is crafted to accommodate your busy life. Join study groups, practice sessions, and engaging lectures, all while receiving individualized attention from Erica herself. We will also be offering virtual weekly meetings outside of our in-studio sessions. Erica and her assistant will be available for online office hours, ensuring you have the support you need every step of the way.

📅 Dates
Mark your calendars for the training modules:
⏳ Times:
Weekday dates (Sept 8, 11, 12, 13, 14. Oct 9-13, Nov 10, 13, 14, 15, 16)
7:00am-8:30am; includes 1 hour morning Lila Yoga Sun Salutation Classes
*Open to members of SSYW with use of regular pass
1 hour evening Lila Yoga Vinyasa class can be included in-studio + post-class reflection gathering (varied times TBA).
*Open to members of SSYW with use of their regular pass
Weekend dates (Sept 9-10, Oct 15-15, Nov 11-12)
7am-8:30am; includes 1 hour morning Lila Yoga Sun Salutation Class
*Open to members of SSYW with use of their regular pass
11:30am-4:30pm Lectures

Payment Details:
Early Bird sign up before June 31st, 2023 and save BIG: Lila Yoga Teacher Training, receive a free SSYW T-Shirt, and get a 5-class pack for yourself or a friend to SSYW and India Retreat:
TOTAL: $4830+tax CAD

Payment Plan available now until June 31st: Lila Yoga Teacher Training and India Retreat:
TOTAL: 3 easy installments of $1711+tax CAD (*instalments must be completed by August 31st, 2023).

Regular Price if purchased after June 31st, 2023:
TOTAL: $5133+tax CAD
---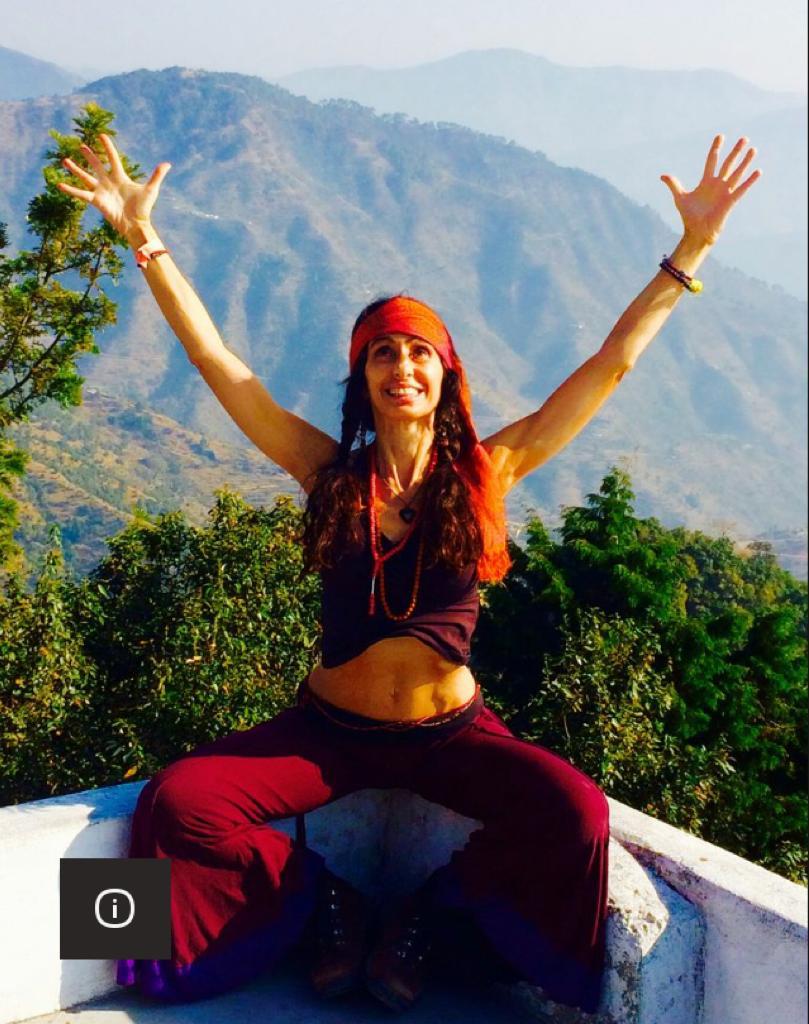 Erica Kaufman, MFA, E-RYT500+
"I am thankful for being introduced to the great science of yoga at age 9 and thankful for being a personality that was receptive to the concepts and philosophies. When I think of those early years, I think of my mother/my Teacher–and her unwavering patience in teaching me with love and persistence.
Influenced by Krishnamacharya's teachings and Krishna Murti's philosophies, I was brought into this beautiful lineage of yoga. When I think of yoga, I think of life. Through my life with yoga, I began to refine my awareness, my choices. I experienced moments of yoga–true integration beyond the limited body/mind. These moments were so potent that I felt compelled to practice more–to learn more. By age 14 I was practicing 3-5 times a week with my meditation teacher Dr Clayton McCracken.
As I continued to practice and sensitize, I felt a strong awareness of energy within me and around me yielding complete connectivity. This was the beginnings of Lila Yoga®. Lila Yoga® explores the possibility of living in brilliant ease by rejuvenating Self-trust, awakening energy pathways within the body, and uniting them with the currents of energy around us. Using the body as a tool to understand the mind, Lila Yoga® is a philosophy in motion—a meditation in motion." –Erica Kaufman
---
Lila Yoga Retreat in Chennai, India
For several years, Lila Yoga practitioners have gathered in Chennai, India to experience authentic yogic teaching at the Krishnamacharya Yoga Mandiram. Creator of Lila Yoga, Erica Kaufman, was influenced by the teachings of Tirumalai Krishnamacharya from an early age. As Erica developed her lifetime commitment to yoga, she visited the Krishnamacharya Yoga Mandiram to study and eventually curated a retreat for Lila Yoga practitioners to attend annually. Attendees of the retreat experience a week of intense yogic study in the subjects of asana, meditation, pranayama, chanting, the Yoga Sutras, and yoga philosophy. In addition to study with highly experienced yogacharyas at KYM, Erica guides students on a weekend trip to Tiruvannamalai, India to visit world famous meditation caves and the Annamalaiyar Temple — a truly life-changing experience.