Barre Intensity® combines attributes of Pilates, dance, and functional fitness training. We incorporate small isolated movements to fatigue the muscles, large range motion to elevate the heart rate, and sequencing that incorporates upper and lower body to make every minute count. This results in a total body workout that leaves you mentally strong and feeling accomplished.
We never said it would be easy…but that's not why you came.
Our immersive Barre Intensity® instructor training program includes:
Proper body alignment
Body positions
Structured class outline
Music and beat matching
Class choreography with variations and modifications
Intensity options for all exercises
Tips for smooth transitions and cueing techniques
Lecture, partner teaching and class participation
Details:
Dates: TBA
Times: TBA
Location: Sweet Serenity Yoga and Wellness – 8330 112th Street Delta BC
Investment: $449 USD
---
Meet your Facilitator:
Jenine Lehfeldt is a lifelong fitness enthusiast, a classically trained ballet dancer with over 18 years of competitive dance experience, as well as a Yoga, Barre, Zumba, and group fitness instructor. Jenine completed her RAD (Royal Academy of Dance) up to the Advanced ballet exam at the age of 17 and furthered her studies to become a BCRPA certified group fitness instructor in June of 2012. She began teaching Zumba after completing her certification in WA later that year all while working as a hairstylist and make-up artist in the film industry.
Jenine gives people the tools to help them make healthy positive changes by getting them actively involved in their own self-care, affectively giving them their power back to maximize their personal physical and mental health potential. She credits the huge positive changes in herself regarding her physique, mental health, and overall well-being because of fitness and yoga. She wants to extend this to others by reminding clients to take a breath, step back from the hustle and bustle and think about what's essential – personal wellness and self-awareness. She is also keen to dispel the misconceptions surrounding Yoga, Pilates, and Barre: primarily that you have to be a thin flexible thing to do it correctly, and that it's less challenging than other workouts. These practices are more than just bendy poses – they're states of mind. Physical activity shouldn't feel like a chore or a drain – it should enhance your day by bringing you energy and joy!
A graduate of the Douglas College self-employment program in 2009 and current student of a 2-year business program set to complete in August 2021 through MYM, Jenine also holds certifications in Group Fitness, Barre Method, Barre Intensity, Zumba, Fitness and Wellness Nutrition, and Energy Medicine.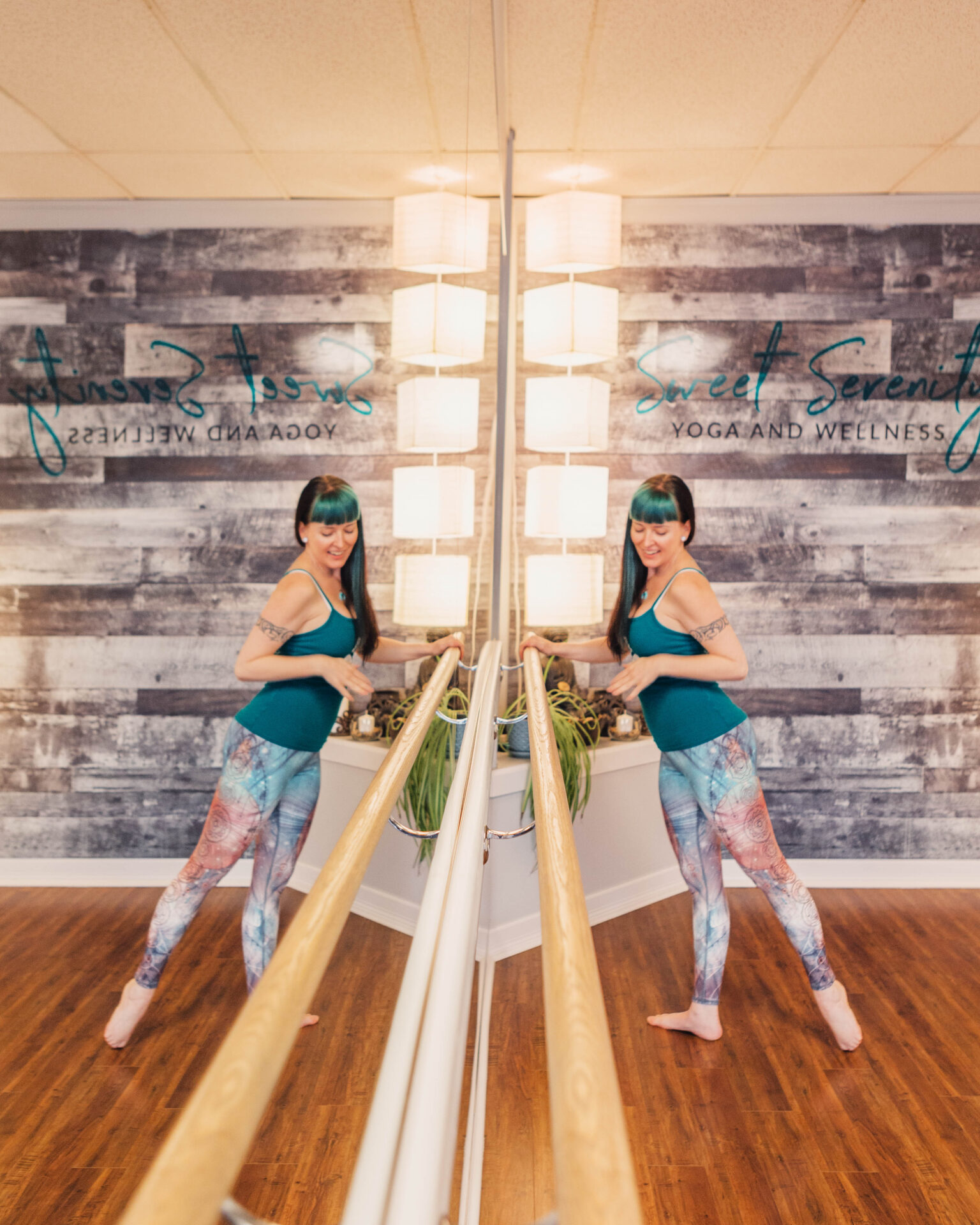 ---
Want to know more? Check out our FAQ