Wellness Practitioners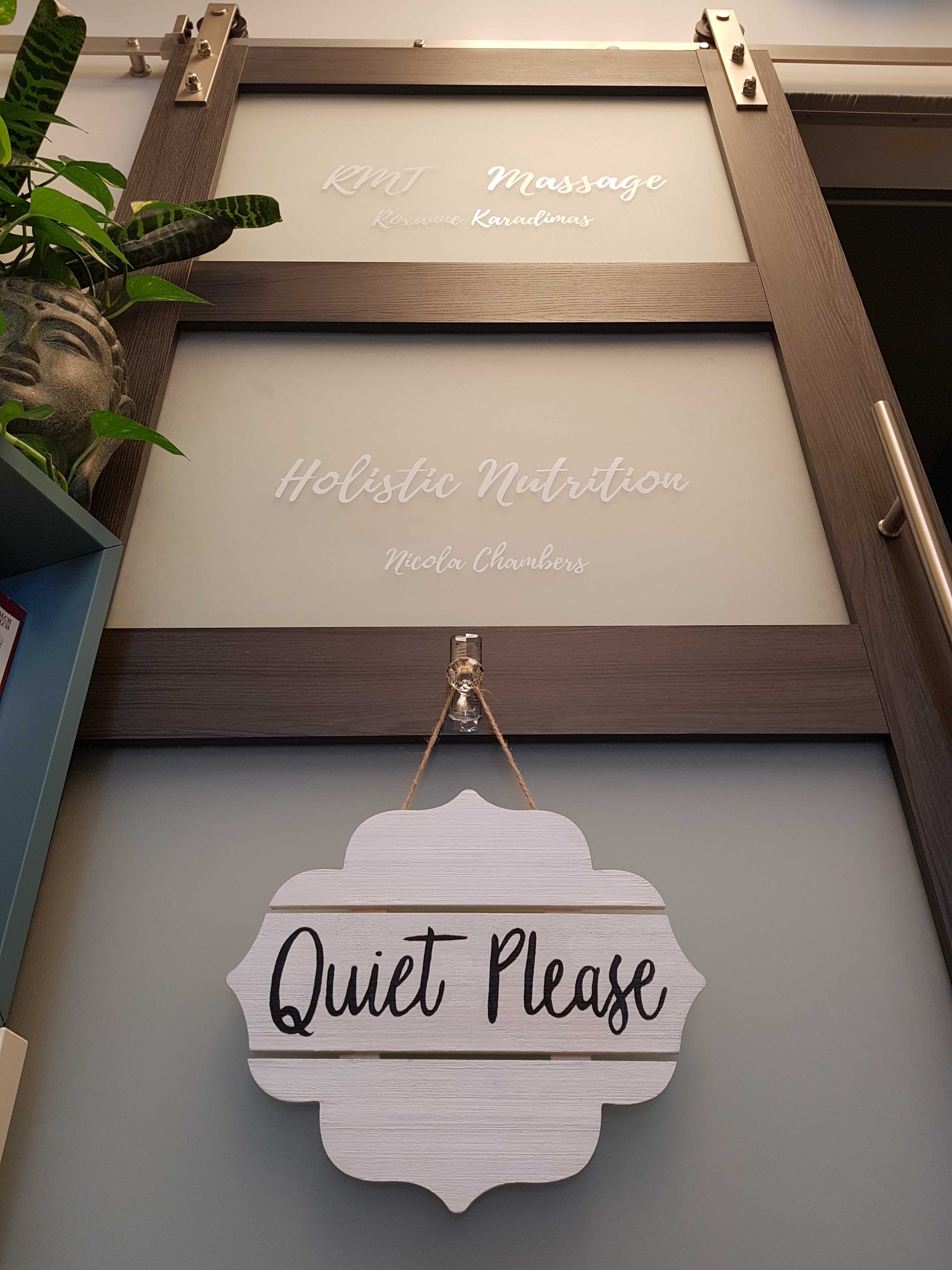 ---
Registered Massage Therapy and Manual Lymphatic Drainage:
RMT Massage
 RMT Massage: A Bit About Roxanne

Roxanne is a Registered Massage Therapist who guides her patients towards a healthier life through treatment of the Lymphatic system (Immune System). She has taken extensive continuing education through the world-renowned school of Vodder. This allows her to provide specifically designed treatments that will stimulate your body to heal and detoxify.

The comfortable manipulation of your soft tissues helps to alleviate discomfort associated with everyday stress, muscular overuse, and many chronic pain syndromes. As a value-added service, Roxanne includes Manual Lymphatic Drainage (MLD). This advanced therapy (performed by specifically trained therapists) applies gentle, light, but precise hand movements to the skin, exerting different intensities of pressure to increase the activity of the normal lymphatic vessels. Your Registered Massage Therapist is a recognized health care profession in British Columbia.
Pricing (+applicable taxes)
Initial Treatments: *Please arrive 15mins prior to your appointment time in order to fill out the patient intake forms*
60 minute Massage – $115
75 minute Massage – $145
90 minute Massage – $175
Subsequent Treatment:
45 minute Massage – $90
60 minute Massage – $115
75 minute Massage – $145
90 minute Massage – $175
*We DO NOT accept ICBC claims*

If you do not have Extended Health Benefits through your employer we supply you with a taxable receipt. Coverage varies, often with an annual ceiling amount. Sometimes a physician's referral is required for reimbursement of claims. Check with your plan. If you are covered by Blue Cross we make it easy for you to use your Extended Health Benefits for massage therapy, by providing the service of direct billing on your behalf.
---
Holistic Nutritionist:
Holistic Nutrition
Holistic Nutrition: A Bit About Nicola
Nicola is a Registered Holistic Nutritionist with a whole-body approach to health and wellness. With a focus on developing a healthy relationship with food, Nicola helps you support your body and mind to create a balanced lifestyle and a healthy mindset. Having gone through her own health challenges she is compassionate to the struggles we face and understands the complexities of nutrition, body image, and diet culture. She has experience supporting digestive issues, food sensitivities, thyroid health, stress management and much more. By helping you get in touch with how you feel in your body she empowers you to feel confident in the choices you're making.
Pricing:
Get to Know You – FREE: 15minutes consultation
Initial treatment – $175+tax: This 90min appointment includes initial intake and assessment of current health issues and goals + a 30min follow-up appointment to go over results and plan (this can include a menu plan or recipe suggestions as well)
Subsequent treatment options: An opportunity to check in with how the plan is going, ask questions, discuss what is working and what isn't, or to address new concerns since the initial appointment.

45min Follow-up – $75+tax
60min Follow-up – $100+tax
Extra 7 day meal plan or individualized recipes $55+tax

Wellness Package – $325+tax: This package includes One 90min Initial appointment, + one 30min follow-up, + two 60min follow-ups.