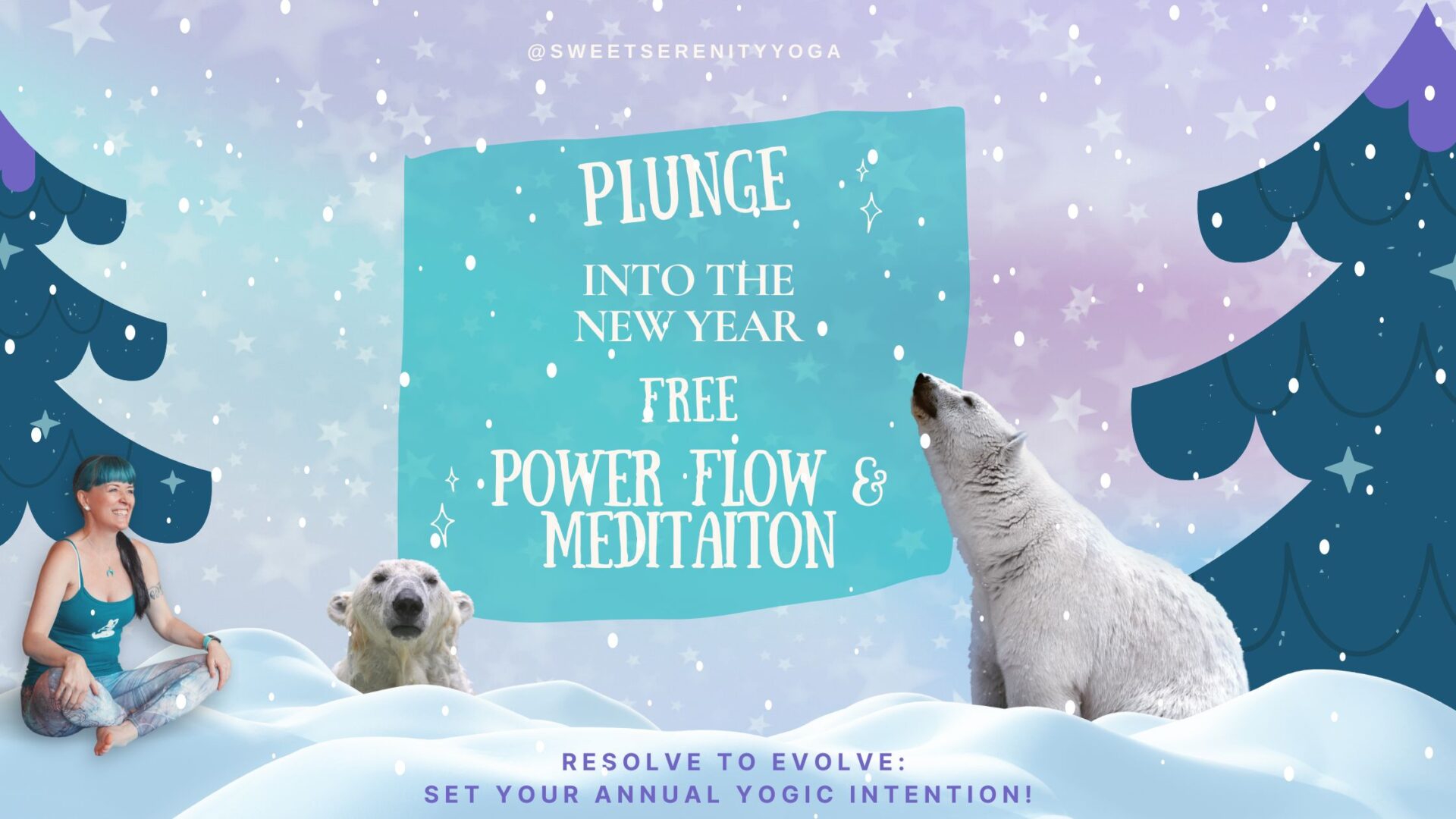 We can't think of a better way to welcome 2023 than to give your New Year's resolutions a yogic twist! Set an intention and infuse the new year with positive change. As 2022 draws to a close, we're all looking forward to starting fresh in the new year. And what better way to welcome 2023 than with a New Year's Day Yoga and meditation class that can be attended live in person or streamed right from the comfort of your home!?
What if this year, instead of setting a resolution, we set a drishti of sorts, deciding what we want to spend our time looking at rather than declaring what we must do or what we must change about ourselves. We could train our mental gaze on a spot of our own choosing, and see what magic lay there.
Join founder Jenine for this FREE 75-minute Power Flow Yoga Class – register early to save your spot!
This strong asana practice ending with guided mediation will be used to purify the body and build prana, creating space within to facilitate the sweetest growth and shifts to lay the groundwork to make 2023 EPIC!
Limited spots so make sure to reserve your spot! Let's make some magic happen!
Date: January 1st, 2023
Time: 10:00am-11:15am
Cost: FREE