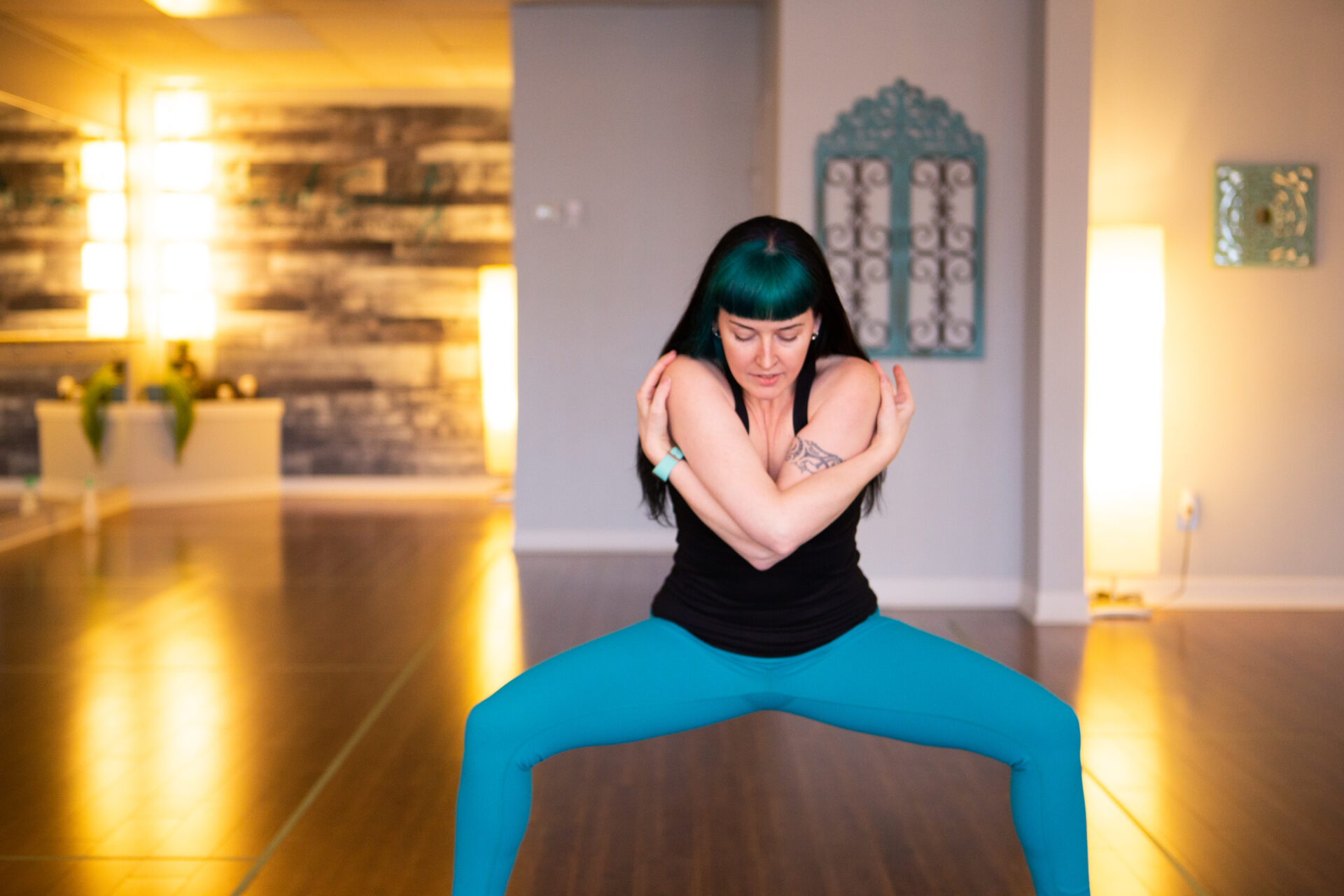 Come release your pent-up frustrations and also help Jenine celebrate her 6 years of sobriety in this one-hour Barre Fitness class set to intense, virtuosic, and powerful Metal & Hardrock music.
This class offers a strong and dynamic faster-paced Vinyasa flow sequence of postures while detoxifying – and having fun! This Vinyasa Flow Yoga is powerful and energetic and will allow you to release stress while still building strength and gaining flexibility and modifications are always offered!
Wear comfortable workout clothing.
Date: Friday, September 22nd, 2023
Time: 7:45pm-8:45pm
Cost: Minimum Donation of $25 with proceeds going to Deltassit Mental Health Services
Bring: a yoga mat, a filled water bottle.
Wear: your favourite band shirt! So long as you are comfortable moving your body in it, wear it!