Get ready to connect with your authentic self and activate your fullest potential. In this 1-hour session, we invite you to experience the revitalization of your entire body's chakras, awaken your glandular structures and detoxify your lymphatic systems. Our class sequence consists of physical movements, breathing techniques, and sound frequency (chanting) that work together to warm your entire body.
As the sun sets, we focus on activating our physical, psychological, and spiritual natures to achieve a deeper connection with our inner selves, leaving you feeling restored.
All are welcome to join us on this journey toward self-discovery and personal growth!
To ensure your comfort during the class, please wear comfortable clothing and bring a yoga mat, towel, and water bottle.
Dates: Fridays, April 14th & 28th
Time: 7:30pm-8:30pm
Cost: Use of your regular membership or Drop-in $20
---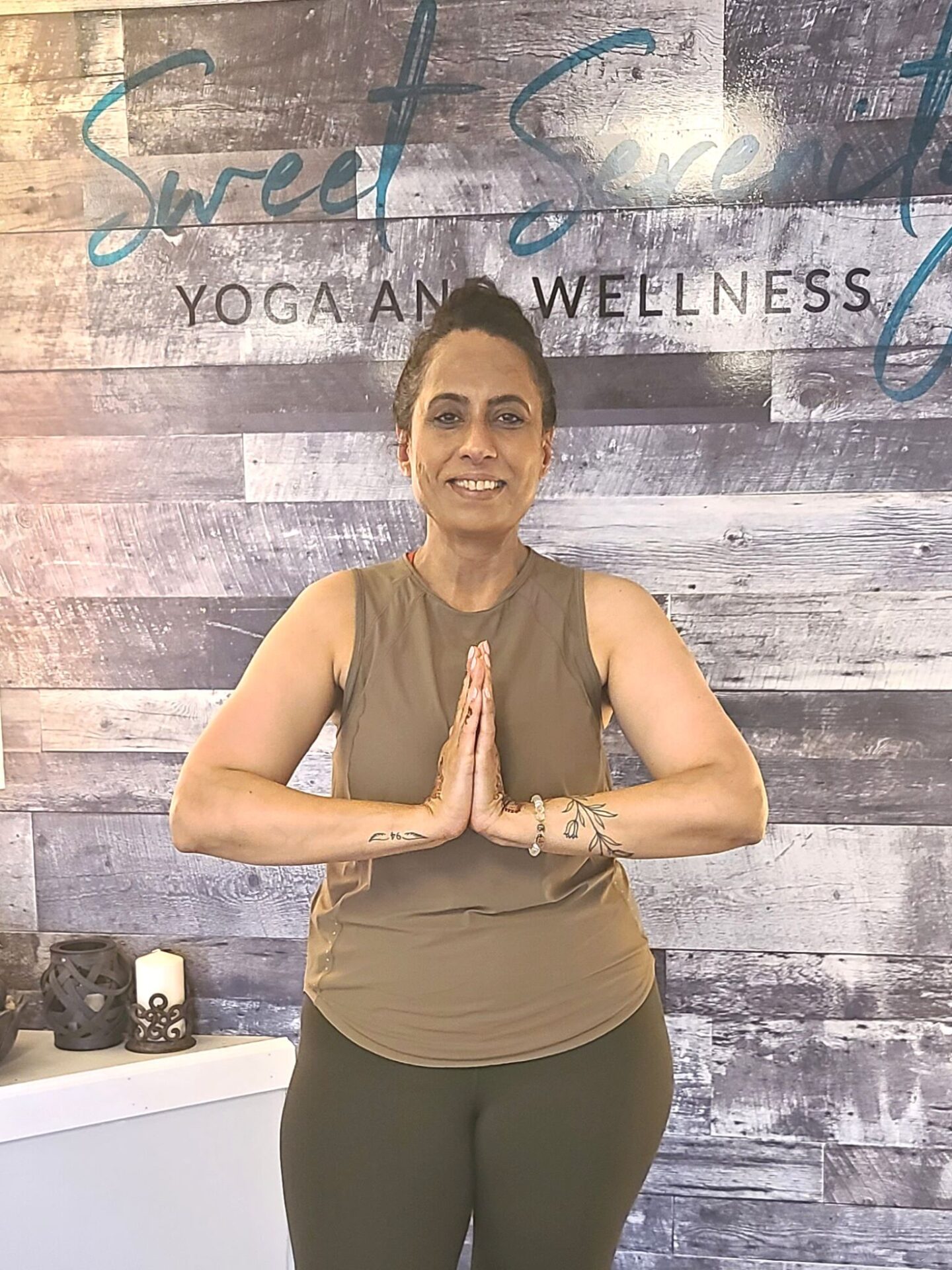 First & foremost, I am a mom of 2 beautiful kids (They are adults now) I started practicing yoga in 2010. It inspired me in many ways throughout my life. I decided to go into teacher training to learn more about yoga (No intention of becoming a teacher as I was very shy to speak)
Due to a personal tragedy 5 years ago, Yoga was the first phase of my recovery & healing. I want to help others to heal & inspire them as I was inspired.
I love teaching Hatha & Yin yoga. In my class there is no judging, just be on your mat. My kids are my inspiration and my students who can sit cross legs may be the first time or no longer has heel or any joint pain after practicing with me.
I love new students besides my regular students." Yoga is for everybody. You don't need to be flexible. Just be kind to yourself and enjoy the experience of transformation "