TWO EXTRA SPECIAL CLASSES / ONE REASON!
Classes: Friday Oct 27, 7:00pm and Saturday Oct 28th, 9:15am

Reason: Raising $ for the Brain Tumour Foundation of Canada

Cost for both: minimum $20 donation

Two unforgettable events raising funds and awareness for the Brain Tumour Foundation Of Canada: "Our mission is to reach every person in Canada who is affected by a brain tumour through support, education, information and research" – @braintumourfdn
Our why: One of Shilo's sons is bravely battling a brain tumour, and we believe that the Brain Tumour Foundation's efforts at bringing hope and encouragement to families like theirs.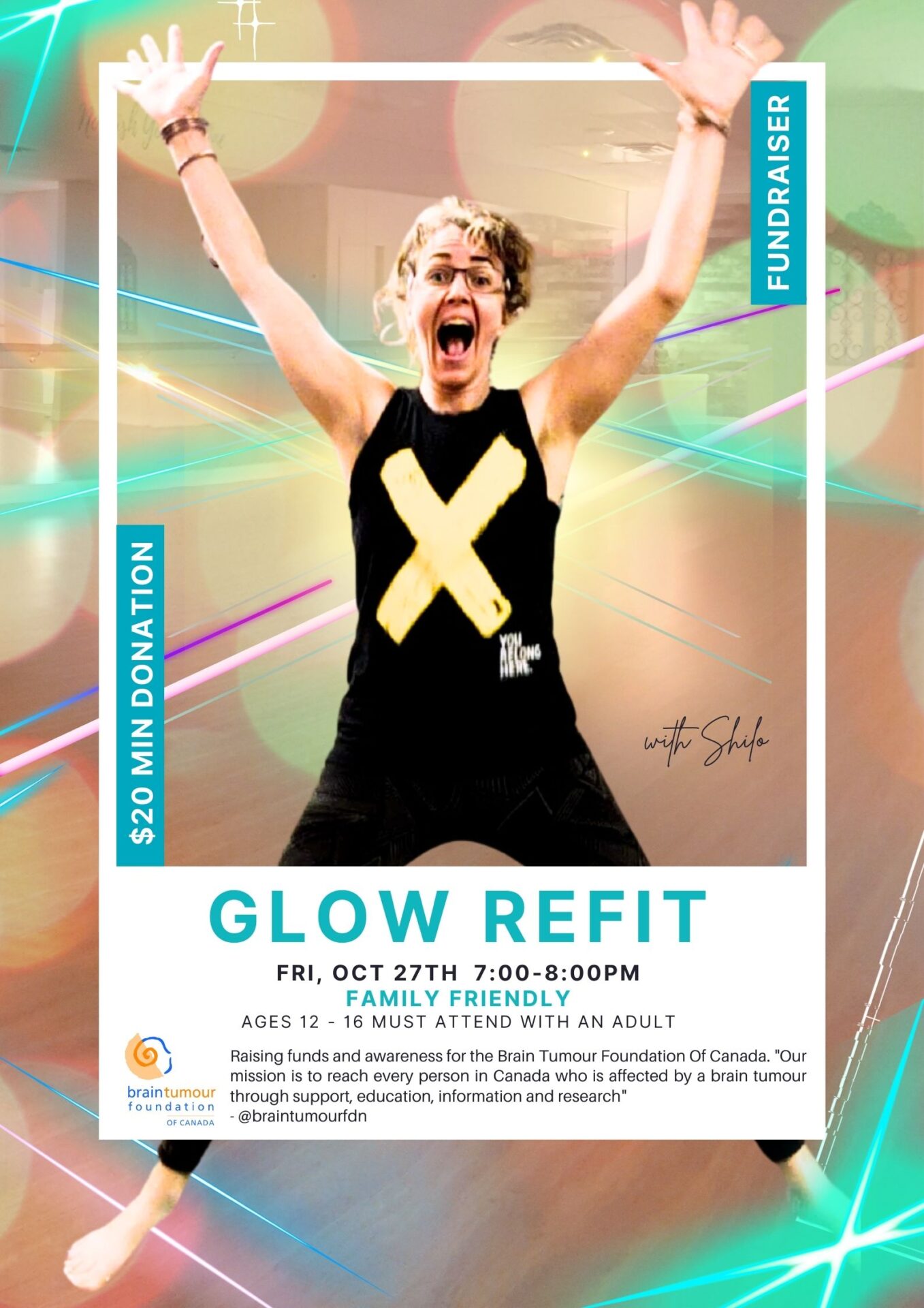 Event #1
Friday Oct 27, 7:00 – 8:00pm
Refit Glow Party – Get ready to light up the night!
GLIMMER and GROOVE at our Refit Glow Party! Led by Shilo, under black lights, this 1hr dance fitness party, REFIT, is a fitness experience that fits everyBODY. This cardio-based format of movement to music, REFIT uses positive music and powerful moves to inspire participants to be the best version of themselves!
Don't forget to wear your white or neon workout wear and glow paints for maximum fun! Plus, it's all for a good cause – the Brain Tumour Foundation Of Canada fundraiser by donation with a minimum of $20 – Mark your calendars!
Let's light up the night together!
---
Event #2
Headbands, legwarmers, and leotards — what do these 3 things have in common?
THEY'RE ALL LIKE TOTALLY AWESOME! (and so are you!) If you love awesome things, then you'll love this TOTALLY AWESOME 80'S BARRE INTENSITY WORKOUT — because what could be better than the electrifying music of the 80's plus aerobics-inspired outfits!?!
We can't wait to see your 80's inspired attire– you fer sure don't want to miss it! This challenging workout will burn calories and fat by the minute while sculpting and toning your entire body. This class is a Yoga, Barre, and Calisthenics hybrid. Think chair pose paired with resistance bands and isometric movements. This full-body workout will get your heart pumping!
Don't miss this chance to relive the 80's !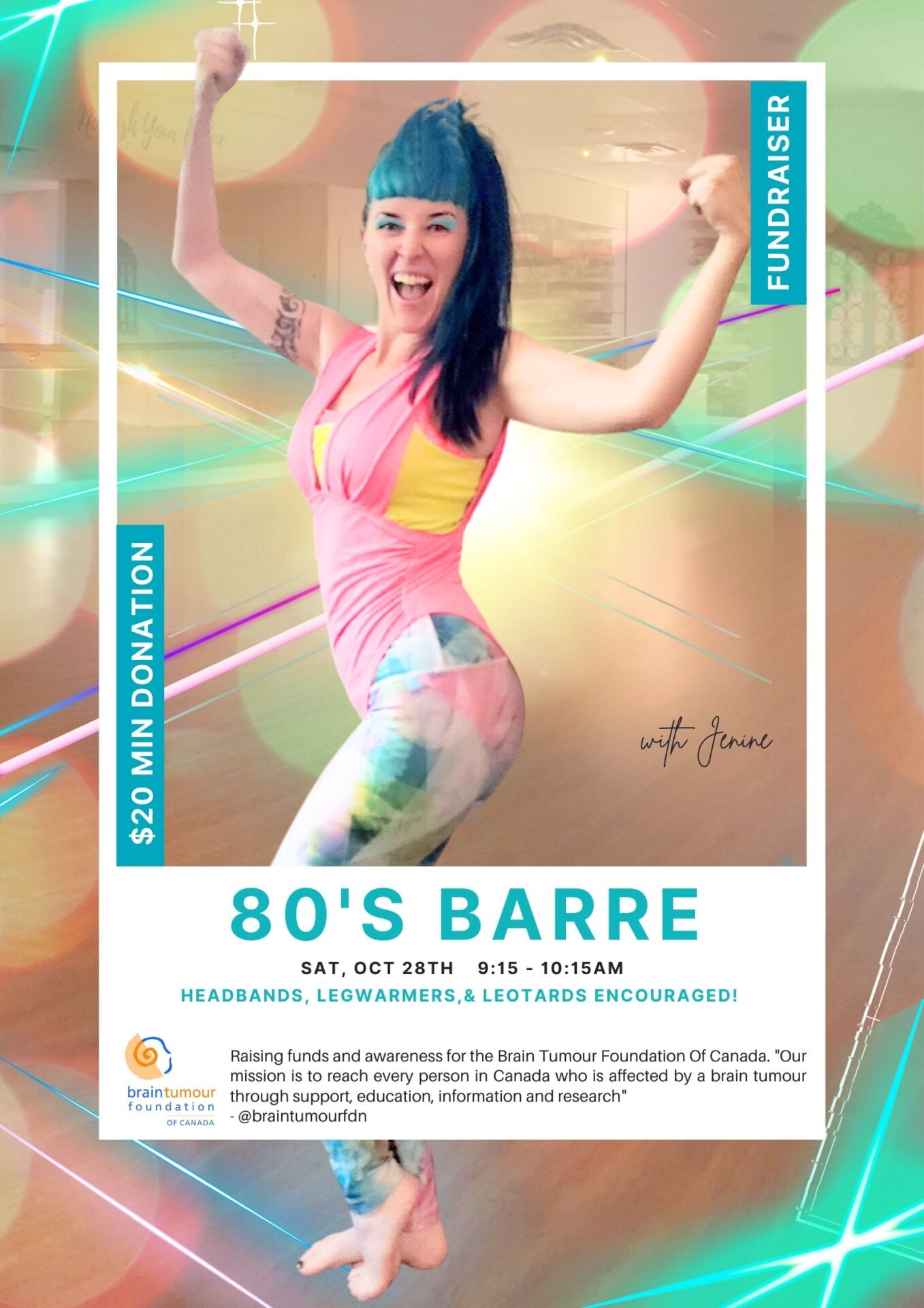 ---
Don't wait: book your spot now,
as both classes have limited space!